Shirl A. Thornton
Owner/Realtor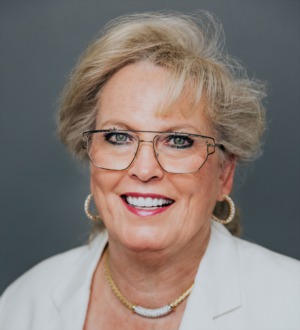 Real Estate Consultant Specializing in Resort Homes
Co-Owner, RE/MAX Horseshoe Bay Resort Sales Company
Shirl stands out among the agents in the Highland Lakes because selling real estate has never felt like a job to her. Her passion and professionalism consistently place her among the highest-ranking agents locally, state-wide, nationally, and even globally. Shirl takes pride in her ability to evaluate properties when it is time to sell. With over 30 years of experience in real estate, Shirl has persevered through the highs and lows of the market and has adapted as methods for advertising have changed. When you choose Shirl, expect to see your property thoroughly marketed in print and online.

Shirl's record speaks for itself. Her career rankings and awards (listed below) and the numerous recommendations found on the testimonials page show her dedication and commitment to her clients. 
Luxury waterfront estates and golf course homes are Shirl's specialization, so contact her today to buy or sell property in Horseshoe Bay, Kingsland, Marble Falls, Sunrise Beach, or other Hill Country communities surrounding Lake LBJ. Her confidence and warm personality make every transaction a pleasure.
Designations
RE/MAX Diamond Club Award - 2018
RE/MAX Titan Award - 2015, 2016, & 2017
RE/MAX Platinum Club Award - 2006, 2007, 2008 and 2010
RE/MAX Chairman Club Award - 2011, 2012, 2013 and 2014
#6 RE/MAX Agent in the State of Texas - 2013, 2014, 2015 and 2016
#5 RE/MAX Agent in the State of Texas - 2011
#3 RE/MAX Agent in the State of Texas - 2012
#07 RE/MAX Agent in the United States - 2018
#22 RE/MAX Agent in the United States - 2012
#49 RE/MAX Agent in the United States - 2013
#63 RE/MAX Agent in the World - 2013
RE/MAX Hall of Fame Award - 2008 and 2009
RE/MAX Lifetime Achievement Award - 2013
RE/MAX Top Producing Individual 2011, 2012, 2013, 2014, 2015, 2016, 2017 & 2018