Applehead Island Amenities
Applehead Island in Horseshoe Bay, Texas offers peacefulness and security. Originally the real estate island was not an island at all. It became one through an enormous amount of planning and labor. Creating this real estate island involved removing thick undergrowth and many large boulders and dredging 400,000 cubic yards - or 540 tons - of earth to an average depth of seven feet. This changed the existing shoreline of 8,300 linear feet to 13,415 linear feet.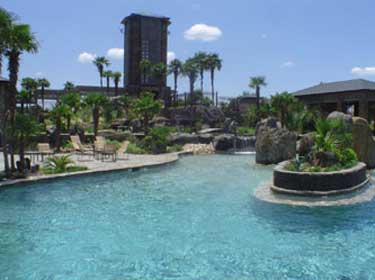 The development offers, at no extra cost, the benefits of exclusiveness and protection via a security system which features the latest in security hardware. This computerized system is capable of monitoring each house for burglaries, fires and other emergencies. In addition, twelve video cameras, installed at critical locations across the island, monitor boat and automobile traffic 24 hours a day. The state-of-the-art security system is located in the manned guardhouse at the gated entrance, where several video screens constantly expose different sections of the entire island simultaneously, so that no section is ever out of view. This system enables the security officers to respond to any emergency on the island within 30 seconds. A security guard stationed in the guardhouse, along with a card-entry system, provide exclusive entrance to the island 24 hours a day, insuring the utmost in privacy and protection.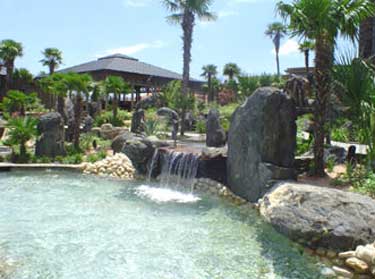 Standing in the last waterfall are two life-size copper flamingos, specially executed for the falls. Several giant boulders transported from miles away and placed on reinforced cement "pedestals" add a custom touch. Large imported palm trees surround the pool and grow on an island in the pool. Applehead Island features a 136,000-gallon swimming pool, the largest in Horseshoe Bay. A stream forms several waterfalls as it cascades through dense tropical gardens and makes several turns before emptying into the pool.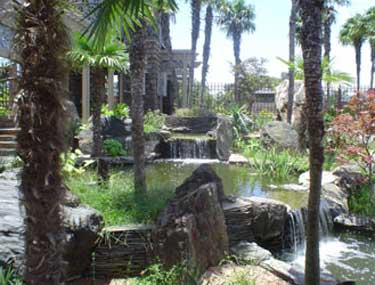 But the real charm of Applehead Island lies in its highly creative landscape features, amenities which set the development apart from other world-class communities.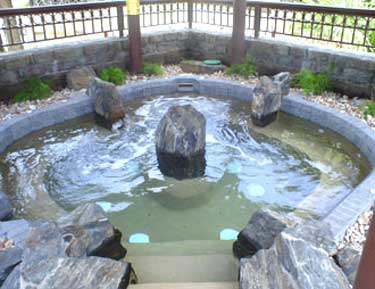 Applehead Island shines with unique features. The multilevel Applehead Island club and recreation complex, for instance, offers facilities for swimming, tennis and social activities.