RED CLAY COURTS: Red clay courts create a stable, yet comfortable playing surface that allows longer rallies and helps to reduce injuries. Our courts also include binders to help you maintain footing and minimize slipping.
HARD COURTS: Performance proven, Laykold, multi-layer acrylic coatings are designed for optimal year-round playing conditions. Hard courts offer a faster game and more uniform bounce, and our courts offer more cushion than traditional hard courts.
GRASS COURTS: ProGrass courts are made of synthetic grass, similar in consistency to that of an artificial putting green. The denser colorant permanently reduces glare. The ProGrass courts offer a natural cushion effect to provide ease on your joints, a true bounce of the ball and superior traction.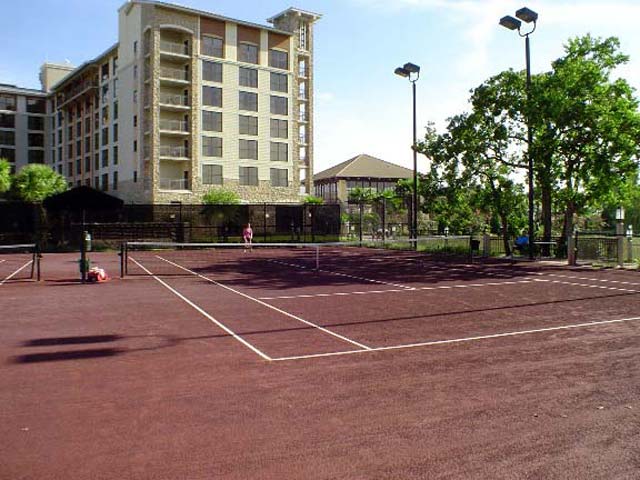 ANDY RODDICK KID'S COURTS: Horseshoe Bay Resort is home to the first United States Tennis Association (USTA) court designed specifically for children ages 10 and under. The shallower base and sidelines are intended to help children learn tennis concepts and strategies more quickly.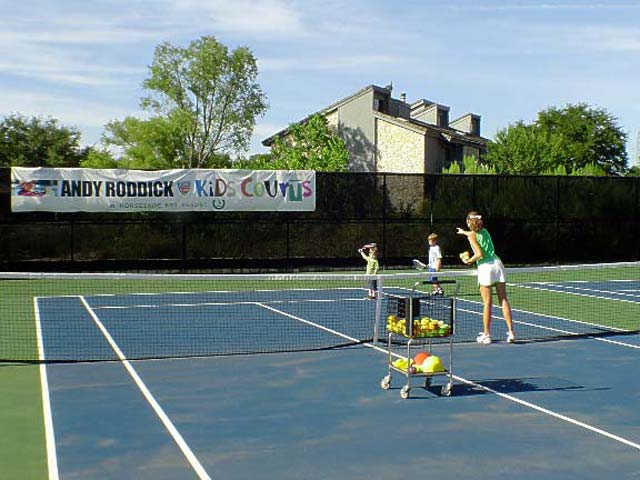 Tennis leagues are a great way to meet new friends. Weekly matches are scheduled for beginning players through advanced levels. We are always looking for new players, so whether your just out for a little socializing or really want a competitive match --- there's a place for you.