3 Things to Know About Buying a Home with a Pool
Posted by RE/MAX HORSESHOE BAY Resort Sales Co. on Sunday, March 20, 2022 at 6:40 AM
By RE/MAX HORSESHOE BAY Resort Sales Co. / March 20, 2022
Comment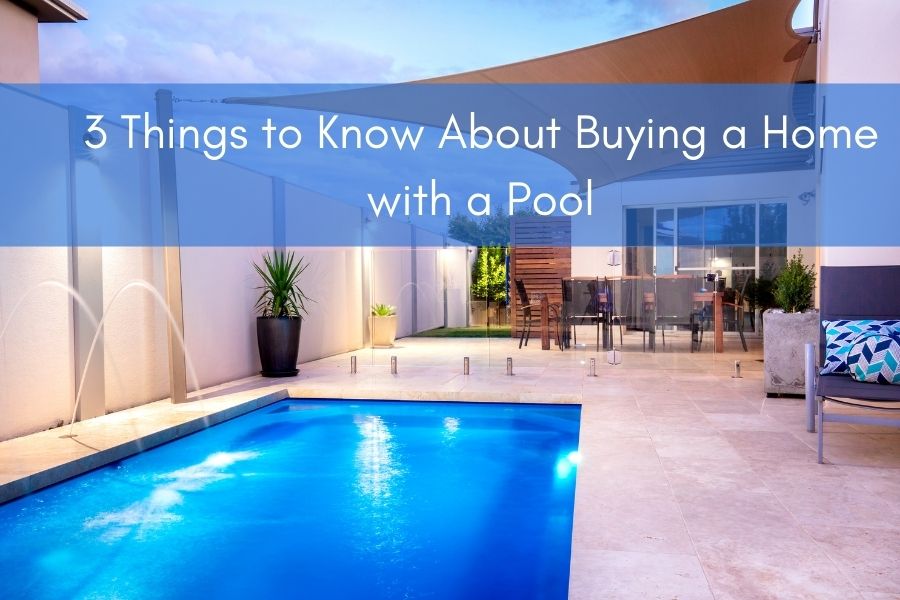 Many Horseshoe Bay area homes have swimming pools but of course, many don't as well. But if you're looking specifically for a home with a pool there are pros and cons to owning one. People usually either love having a pool or they despise it but if you're one of those that loves having the freedom of going swimming whenever you want, being able to cool off or relax in a resort-style setting in your backyard, a pool is a great option.
The first thing to understand is that having a pool is an added expense but it may not be as much as your think. It will be a new item in your budget and you'll need to decide whether you want it professionally maintained or if you're going to spend the time and energy and do-it-yourself. Pool upkeep can be as inexpensive as $50 a month if you do it yourself or up to $400 a month if you have regular professional maintenance.
Pools can also be a selling feature for pool people that is. This means it may be a downside to a lot of people. But remember, if you're looking specifically for a pool, others will likely want one as well. Here are three basic things to know when buying a home with a pool.
#1. Understand what you're getting into.
You may not be able to get out what you think your pool is worth when you go to sell. But, if you're really only buying the pool for your own enjoyment, having it as a resale feature may not be as big of a deal. Remember, when you're buying a home with a pool you're always buying the pool secondhand. Most people don't think of it that way of course because it comes with the house. But you are buying a used pool, not in brand-new condition. You want to have a specific pool inspector check out the pool area to make sure that it is sound and doesn't have a mountain of problems before you even buy it. Make sure you ask about everything including how often it is clean, when it was installed if it's ever lost his integrity and how much it costs each month to maintain it.
#2. Remember to maintain safety.
If you have small children you'll definitely want to get a pool gate or a fence around the pool. Remember, if you're the only one in the neighborhood with a swimming pool your house will probably be considered the "cool house", which means you may have a lot of people, guests, friends and friends of your children over at your house swimming. This can leave you up to a lot of liability so you want to make sure that you are covered in your insurance and you've done everything you can to maintain safety and protection of your home, your family and your friends.
#3. Properly maintain pools can add resale value.
There are pretty much two types of buyers; buyer specifically looking for a home with a pool, and buyer specifically looking for a home without a pool; never the two shall meet. You might find a home buyer that doesn't realize they want to pool until they see a beautiful home with a properly maintained pool and backyard. This is why you need to be able to capture this type of buyer that's on the fence or just doesn't have an idea that they want a pool. Keep your home properly maintained, make the pool area something that you can be proud of and entertain and it will hold its resale value when you go to sell.
Pool homes can be a great luxury without spending a fortune but it's important to understand what you're getting into. Check out all the pool homes around Horseshoe Bay below or contact us for a more specific list of properties and homes for sale in Horseshoe Bay with a pool.
Horseshoe Bay Homes with a Pool