4 Tips for Making Your Strongest Offer in 2023
Posted by RE/MAX HORSESHOE BAY Resort Sales Co. on Thursday, March 16, 2023 at 11:27:16 PM
By RE/MAX HORSESHOE BAY Resort Sales Co. / March 16, 2023
Comment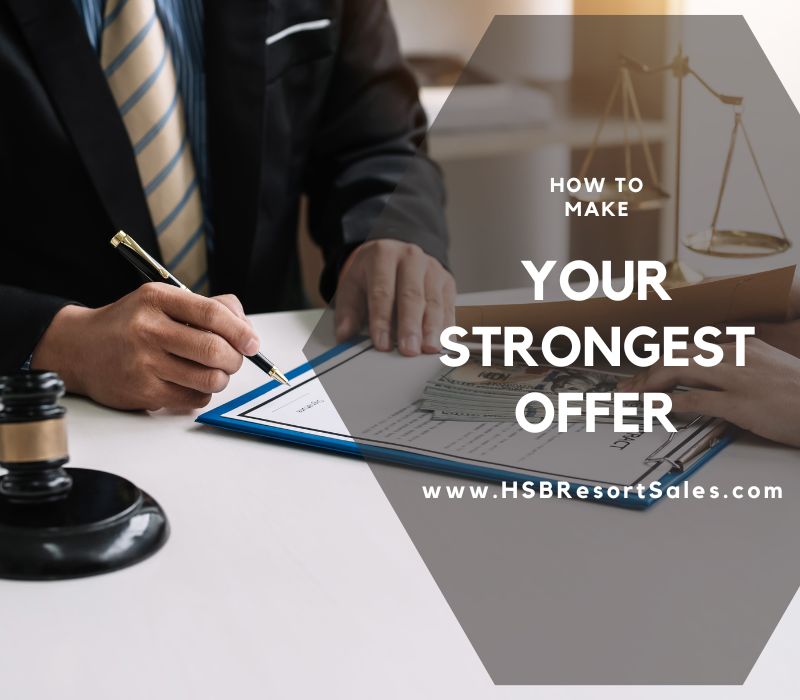 Once you find a property you are excited to buy, making the best offer you can is an essential component to a successful real estate deal. We have 4 tips to help you make your strongest offer on a property in Texas Hill Country, whether it's your first home, a home to retire in, or an investment property.
To learn more about finding your ideal property in Texas Hill Country, contact us any time.
Check out these 4 tips for making your strongest offer on that property you love.
1. Understand your budget
The strongest offers are made efficiently by beginning with mortgage pre-approval. This is distinct from mortgage pre-qualification, which is a good starting point but does not offer the same advantages.
Pre-qualification is based on what you have told your lender, and the amount they expect you will be approved to borrow based on what you have told them. Pre-approval, on the other hand, involves looking at the relevant financial documents and information to provide a tentative mortgage approval. When you have a verified letter of pre-approval, you can be confident about your budget and make a strong offer more quickly.
Pre-approval will provide you with 2 advantages in making an offer:
It provides you with the information you need, a starting point to determine your budget after looking at the monthly payment and what you would like to have leftover for furnishing, utilities, and other relevant expenses
It allows you to make an offer quickly, knowing exactly which homes are within your budget without contacting your lender
Whether this is your first time buying a home or your 50th, pre-approval is essential unless you plan to pay cash.
2. Know your priorities
Being able to make confident and efficient decisions is essential to making a strong offer. You need to understand what you want, and which items on your wishlist are essential. When you know your priorities and can quickly determine the difference between a must-have and a would-be-nice, you can make an offer with confidence.
Spend some time listing out your needs and wants to prepare. Determine the number of bedrooms and bathrooms you would like, how much maintenance you are prepared to take on, whether waterfront property is a priority for you, and whether a turn-key property or fixer upper is a better fit.
3. Be prepared to negotiate
In recent years, as buyers were working with an extreme sellers market, many people felt the pressure to take what they could get rather than negotiating. While the market remains competitive, buyers can once again negotiate based on appraisals, inspection reports, or to ask for sellers concessions.
Many sellers have substantial home equity that allows them to make some concessions or have room to accept your terms. Don't be afraid to ask for what you need to make the deal work for you, armed with advice from a professional who is knowledgeable about the current local market.
4. Work with the right agent
Choosing an agent who is actively involved in the local market and has a full understanding of it is essential. The real estate professionals you lean on can help you make the process as smooth as possible. If you're not sure where to start, give us a call to find out if we are the right fit to support you in reaching your real estate goals this year.
Ready to begin looking for the right Texas Hill County property? Contact us any time to get started.