4 Ways to Reach Your Real Estate Goals in 2023
Posted by RE/MAX HORSESHOE BAY Resort Sales Co. on Tuesday, January 10, 2023 at 10:11:16 PM
By RE/MAX HORSESHOE BAY Resort Sales Co. / January 10, 2023
Comment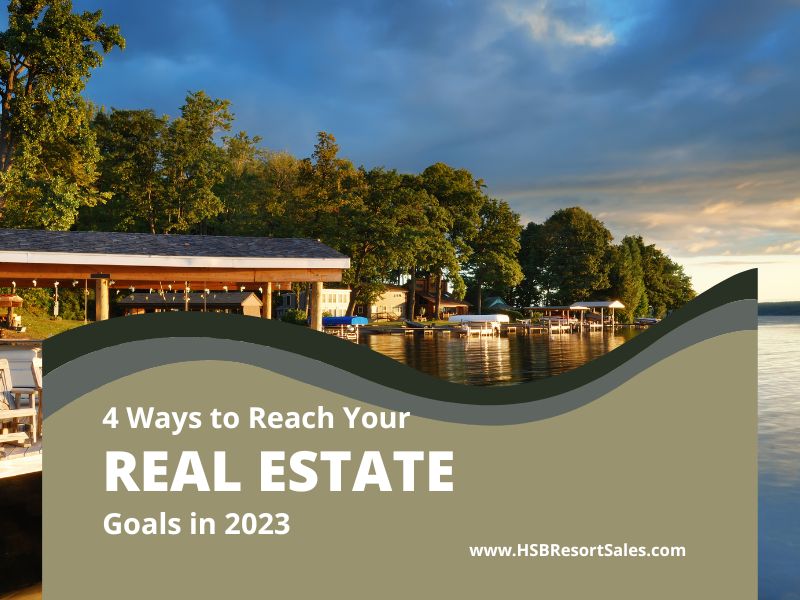 Do you have some real estate goals in mind for the year, like buying a home to retire in or investing in a lake house? We would love to help you reach you goals with real estate in Texas Hill Country this year. Contact us any time to learn more!
Whether it's your first real estate purchase or your 15th, here are 4 things you can do to prepare to reach your goals.
1. Talk with a lender
The first step in pursuing any real estate plans is to talk with a lender, unless you plan to pay cash for your next property. Get in touch with a few lenders to find out what your options are, whether you will need to sell your current property to purchase another, and get some real numbers to work with.
If you need help finding a great lender to work with, contact us any time for some of our recommended professionals.
Remember, until the process is through, stay focused on keeping your credit score high. Automate payments, ask for increased credit utilization rates, and dispute any errors on your credit report. Limit your large purchases and hold off on taking on any new debt, including co-signing for someone else, to avoid causing any issues with your funding.
2. Decide how you will fund the down payment
Depending on your unique scenario, the down payment you need to prepare could be vastly different. Take some time to consider your options after talking with your lender, and decide how you will fund your down payment.
If you are buying your first home, look into low down payment options that may require just 3.5% of the purchase price. If this is going to be a vacation home or investment property, you may want to consider a cash-out refinance from an existing property or pulling money from another investment.
3. Choose your ideal location
Texas Hill Country is a diverse area with something for everyone. Spend some time exploring our community profiles, learning about the different lakes and types of real estate near each of them.
Better yet, plan a trip to explore the area in person. Contact us any time to schedule a time where we can look at your options and get an idea of where you would love to invest.
4. Get clear about your wants and needs
One of the best ways to prepare for a new real estate investment is to make a clear list of what you are looking for. The more clarity you have on your must-haves and your wish list, the more efficient you can be with making decisions when the time to buy comes.
Start by asking yourself questions like these:
How do I imagine this property being used?
How long do I hope to own this property, and what lifestyle or household changes can I anticipate during that time?
Am I looking for a fixer upper or a move in ready home?
How much maintenance do I want to handle?
Do I want to live in a community with an HOA?
How many bedrooms and bathrooms do I want this home to have?
What kind of parking does the property need to offer?
How close would I like to be to the water?
What are my top priorities in this property?
After you answer questions like these, making a clear list of your wants versus your needs will be much easier. The more specific you can be, the easier it will be to find your ideal property.
To learn more about reaching your real estate goals in Texas Hill Country this year, contact us any time!