5 Reasons to Live on a Golf Course in Horseshoe Bay
Posted by RE/MAX HORSESHOE BAY Resort Sales Co. on Tuesday, June 20, 2023 at 3:58:16 PM
By RE/MAX HORSESHOE BAY Resort Sales Co. / June 20, 2023
Comment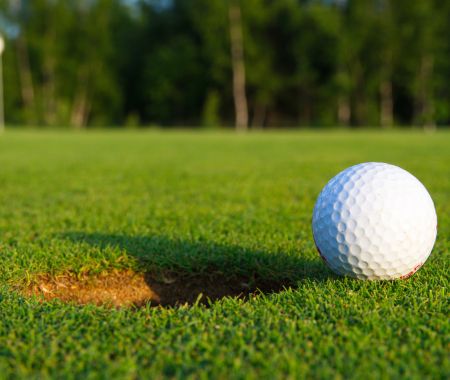 Living on a golf course in Horseshoe Bay offers a unique set of benefits and access to a lifestlye that is the dream for many people. Whether you love golf or not, you might find that living in a golf course community offers everything you are looking for in a home in Texas Hill Country.
If you are interested in learning more about golf course condos and townhomes in Horseshoe Bay, let us know how we can help you find your home sweet home by contacting us any time.
In the meantime, check out these 5 reasons you might love living on a golf course in Texas Hill Country.
1. Scenic views
Living on a golf course provides scenic, serene views. You can gaze out onto the carefully manicured fairways from your porch or as you take a walk through the neighborhood, benefitting from a perfectly landscaped area that you are not responsible to maintain.
The picturesque views are one of the primary reasons people choose to live in a golf course community. Even if you don't love to golf, the lush green fairways, manicured landscapes, and beautiful water features are a major perk.
2. Privacy
Living on a golf course can provide a sense of privacy and open space. Many golf course communities are designed with spacious lots and well-planned landscaping, allowing for more distance between homes and creating a feeling of privacy.
Additionally, the layout of golf courses often includes open green spaces, which can contribute to a more open and relaxed living environment. If you buy a home that is directly on the course, you can count on never having neighbors behind you, providing a more private environment in your backyard and even your home.
3. Recreation
It goes without saying that living on a golf course means enjoying more access to golf, but it's true. Living on a golf course provides easy access to recreational opportunities, which usually include more than just a round of golf. Golf enthusiasts can enjoy playing whenever they please, without dealing with a commute to the course.
Having a golf course in your backyard means you can practice your swing, play a casual game with friends, and even participate in tournaments organized by the golf club. The convenience and proximity to the golf course enhance the overall golfing experience.
4. Community
It's easy to get to know your neighbors and stay socially connected when you live in a golf community, fostering a sense of camaraderie among residents as you meet on the course. Living on a golf course provides ample opportunities for social interaction and community engagement. Connect with your neighbors at various social activities and events to become a part of the vibrant and active community.
5. Property value
Homes located on golf courses often have higher property values compared to similar homes in other areas. The scenic views, access to recreational amenities, and the prestige associated with living in a golf course community contribute to the desirability and value of the properties.
This can be advantageous when it comes to resale value, as homes in golf course communities tend to hold their value well. Even as you are looking to a buy a home, it's in your best interest to consider what it will be like to sell it one day. A home on a golf course is a reliably smart investment.
To learn more about finding your home on a Horseshoe Bay golf course, contact us any time.