5 Tips for Buying Waterfront Property
Posted by RE/MAX HORSESHOE BAY Resort Sales Co. on Thursday, June 23, 2022 at 7:23 AM
By RE/MAX HORSESHOE BAY Resort Sales Co. / June 23, 2022
Comment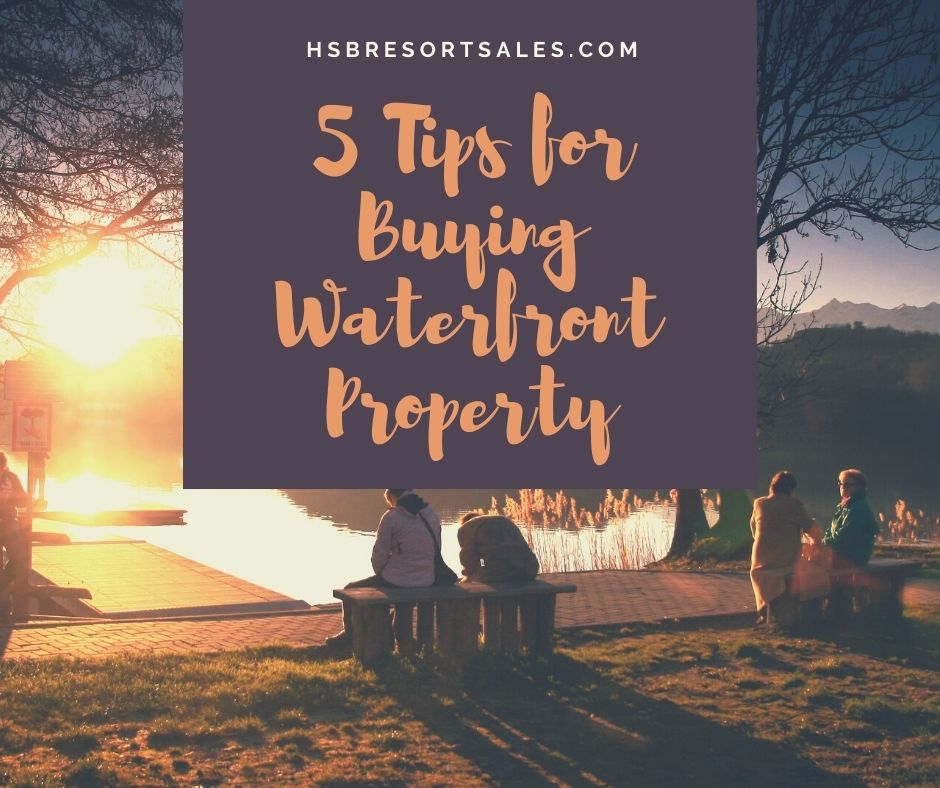 Buying a lake house in Texas Hill Country is a dream for many people, and it's easy to see why. With rising demand, it's sure to be a wise investment in the long run, and in the immediate future it will allow you to curate your ideal lifestyle. Before beginning the search for your dream lake house, check out these 5 tips for buying a waterfront property you won't regret.
1. Choose the right lake
The first step is making sure you have found your ideal location. Texas Hill Country is filled with gorgeous lakes, each offering a unique personality. Decide which lake is right for you by exploring our profiles of some of the major lakes in the area, like Lake LBJ, Lake Marble Falls, Inks Lake, and Lake Buchanan. If possible visit each of them, too, in order to get a feel for the area and which one is your ideal fit.
Make a wish list for your lake house. Do you have a boat in mind that it needs to accommodate? What kind of water sports and fishing do you enjoy? Is having a private dock in your back yard important to you? By imagining your lake house lifestyle and writing down your wish list, you can more easily narrow down your ideal Texas Hill Country location.
2. Inspect carefully
Before putting in an offer, do a throughout visual inspection of the house. Water can be hard on a building, especially as humidity takes its toll on wood and metal. We always recommend hiring a reputable professional inspector during the escrow process, as well, but even before doing so take your time to look over the house yourself. You may be able to spot red flags like rust and softening wood.
Wear and tear from being near the lake is normal, and not necessarily a deal breaker. However, being aware of impending repairs will allow you to be financially and mentally prepared for upcoming projects if you do buy the home.
3. Walk the property
When you go to the showing, walk the property. Figure out how easily accessible the water is. Even if you can see the water from the windows, walking down to the lake may be complicated. Decide whether you will quickly want to make changes like building a pathway to a dock or construction retaining walls. These can be costly renovations that you will want to keep in mind to make sure you find the right property for you.
4. Get an insurance quote
Buying a lakefront home will require more insurance than you may be used to with your existing home. Increased flood risks and other factors may cost more than you anticipate, so be sure to get a quote to avoid sticker shock after getting into escrow.
The best way to make sure you are getting the coverage you need for the right price is to get multiple quotes from insurance agents who have experience insuring lake front properties.
5. Work with an experienced agent
Buying waterfront property in a popular vacation destination can be complex, with a variety of factors that differ from other real estate markets. The best choice you can make is working with an agent or team of agents that know the area and understand the local market.
When working with your agent, communicate your wish list and how you plan to use the property. For example, if you are in search of a vacation home that you plan to list as a short term vacation rental when you aren't using it, your search will differ to exclude communities that require only the homeowners and their friends and family to stay in the home.
To learn more about finding a dream home on a Texas lake, contact our office. We have the friendly and professional team of experienced experts you need, and we are ready to help welcome you home.