8 DIY Projects for your Outdoor Living Space
Posted by RE/MAX HORSESHOE BAY Resort Sales Co. on Tuesday, July 5, 2022 at 8:52 AM
By RE/MAX HORSESHOE BAY Resort Sales Co. / July 5, 2022
Comment
Living in Texas Hill Country, you can enjoy your outdoor space many months of the year. Especially for homeowners living near Lake LBJ, Lake Marble Falls, Inks Lake, and Lake Buchanan, summer is the perfect time to do some DIY projects to maximize the enjoyment you get from your patio, yard, dock, and other outdoor spaces.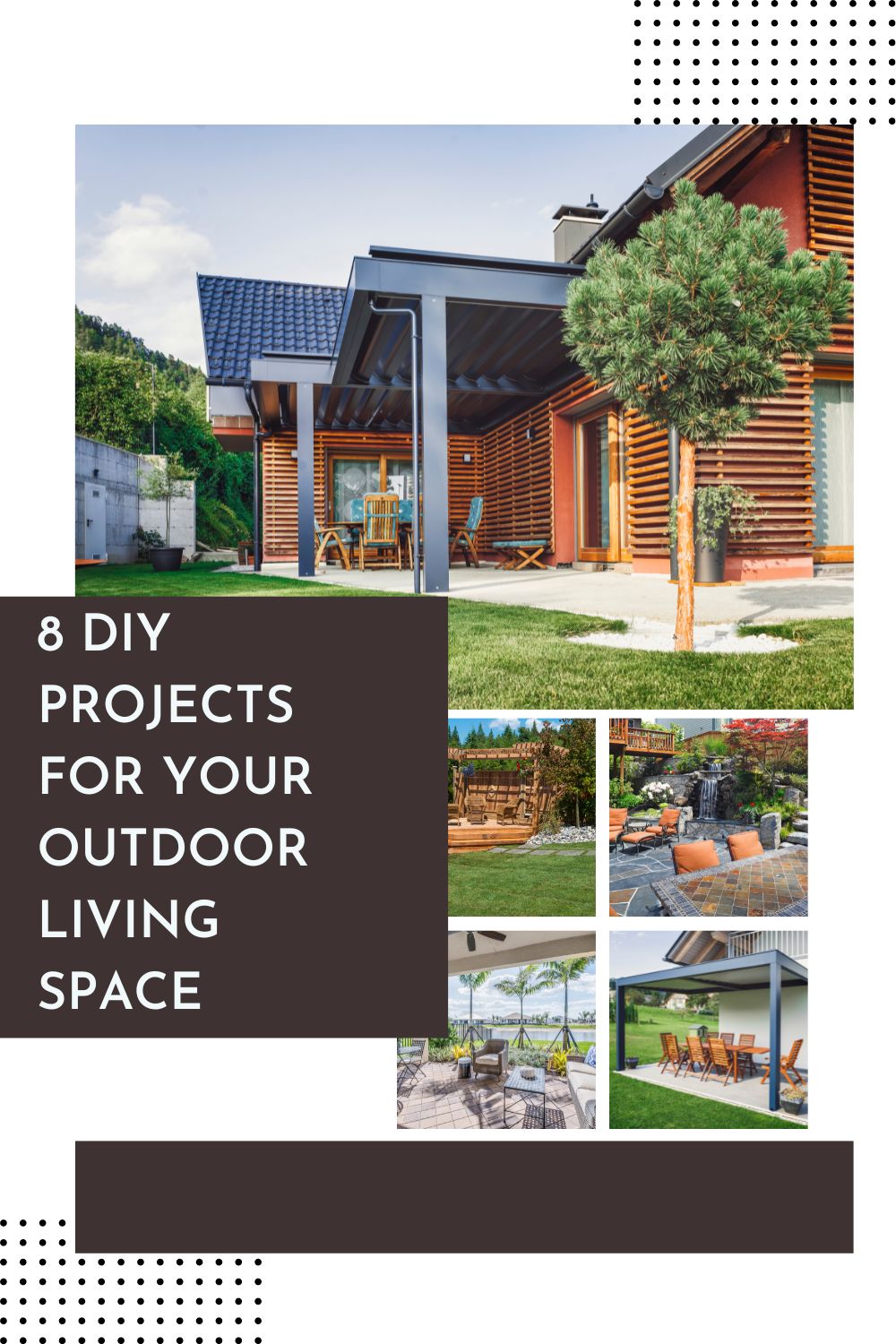 Wondering what projects you can do yourself to enjoy right away? We have a few ideas highlighted below.
1. Update your patio
If it has been a while since your patio has been updated, give it some attention this year. Updating a patio can easily be done without hiring a professional. Try some of these ideas:
Power wash the patio to freshen it up
Buy new patio furniture or freshen up the existing furniture with new paint, fresh cushions, or a new umbrella
Stencil concrete to give it a new look
Revamp the patio by replacing old brick or pavers with something new
Add potted flowers or a flower bed rim around the patio
Place a coordinated outdoor rug under the patio furniture
2. Add an outdoor kitchen
An outdoor kitchen takes your patio or deck to the next level. You will love being able to prepare a meal outside for the family or entertaining friends. While some outdoor kitchen will require hiring a professional, there are some projects you can DIY by building a permanent structure around your grill or adding a bar cart.
3. Put up a privacy screen
If you find yourself avoiding time outside because of proximity to neighbors, consider putting up a privacy screen. Build a modern looking screen with wooden slats, or construct a trellis and plant attractive vines at the base to grow into a beautiful privacy screen over time.
4. Install a fire pit
Fire pits are a great way to add value to your outdoor space, and they are easier to DIY than you may think. Enjoy roasting marshmallows all summer long, and extend the time you can enjoy your outdoor space into colder months by setting up a space you can be cozy with in the fall. For just a few hundred dollars and a weekend of effort, you can simply add a fire pit to the yard.
5. Add some yard games
One of the easiest ways to make your outdoor space perfect for entertaining is adding some yard games. Corn hole, bocce ball, badminton, and croquet are some of the easiest ways to turn your outdoor space into an atmosphere of friendly competition.
6. Hang twinkle lights
If your outdoor space is lacking lighting or ambience, try some twinkle lights or other string lights. Many people love solar powered string lights because they are so cost efficient and can be installed anywhere, no matter the proximity to power. Erect some posts to string the lights around a patio, fire pit area, or your dock and enjoy the instant atmosphere they create.
7. Build a deck
Though this is a DIY project that does require some tools and carpentry skill, building or renovating a deck will add major value to your outdoor space, not to mention your home's equity. Research the various types of decking material, which each have their pros and cons, and take the plunge!
8. Enhance your landscaping
Don't underestimate the impact of fresh landscaping. Add some raised garden beds, a wildflower patch, an herb garden, or flowering shrubs to the yard to change the look of the outdoor space and infuse beauty for all the senses.
To find your ideal home in Horseshoe Bay or throughout Texas Hill Country, contact us any time. We have the team of experts and the years of experience you need to find your ideal property.
More Tips for Homeowners