8 Tips to Sell Your Home During the Holidays
Posted by RE/MAX HORSESHOE BAY Resort Sales Co. on Thursday, November 2, 2023 at 5:02:08 PM
By RE/MAX HORSESHOE BAY Resort Sales Co. / November 2, 2023
Comment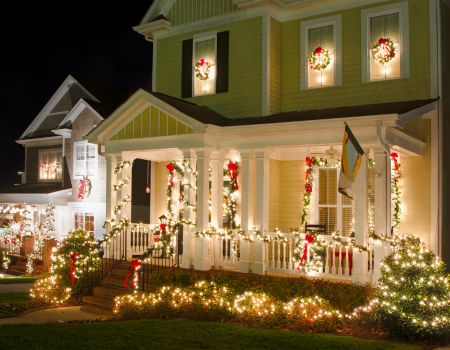 If you are looking ahead to the end of the year and hoping to sell your home during the holiday season, we have some tips to help. There are unique challenges related to selling your home during the holidays, but there are also some distinct benefits you might enjoy.
One of the best perks of listing your home during the holidays is the presence of nearly all motivated buyers in the market. The potential buyers you will have during this season are highly likely to be ready to make a strong offer and move quickly, ready to close on a deal before the end of the year. Because this is not the most convenient time to move, most holiday season buyers are moving with a sense of urgency.
If you would like to learn more about the market value of your home in Texas Hill Country or our tips for a successful home sale, contact us any time. We are ready to help you sell your home in Texas Hill Country this holiday season, and we have 8 tips to help you get started.
1. Embrace subtle holiday decor
Take this opportunity to display the charm of your home during the holiday season. Embrace a subtle holiday decor, with less personalized items and more of a classic appeal. Help your potential buyers envision their own families celebrating the holidays in this home.
2. Target motivated buyers
Consider who the most motivated buyers will be during the holiday season. Because it is generally an inconvenient time to move, most of the buyers who are willing to close on a home during this season are moving from out of state for a job or family reasons, or have some other sense of urgency. Consider how you can market your home specifically for buyers who want to move quickly, even mentioning in your listing your willingness.
3. Price to sell
Pricing your home well is essential. If you want to sell your home efficiently during the holiday season, you need to price it to sell. It is a delicate balance between pricing too high and leaving the home sitting on the market or pricing it too low and leaving money on the table. We can help you find that sweet spot.
4. Prioritize winter curb appeal
Curb appeal is important in any home sale, but it may feel more challenging during the winter time. Bare trees and the lack of blooms will mean you may need to focus on other exterior features. Make sure the paint is in good condition, leaves and debris are cleared, and there are still welcoming pops of color in the form of poinsettias or a cheerful welcome mat.
5. Remember the importance of screen appeal
Just as important as curb appeal is screen appeal. The way your home appears in its online listing is a crucial component to effectively marketing and making a great first impression. Your potential buyers during the holiday season are going to be making decisions about which homes to view based almost solely on the online listing.
Prioritize screen appeal by making sure the photos are high quality and even offering virtual tours or other digital content to make it easy for your buyers to get a feel for the home before seeing it.
6. Make your home a cozy escape
One way to make your home most attractive during the winter is to focus on making it cozy and welcoming during open houses and showings. Make sure the temperature is comfortable, the lighting is warm and welcoming, and the scents in the home are subtle but festive.
7. Leverage your equity
If you are like most American homeowners, recent growth in the real estate market has you in a position with significant equity. In contrast, many buyers find themselves in a challenging position because of increased interest rates. Your equity can be leveraged to find a solution that works for both buyer and seller, offering to use some of your equity to provide an interest rate buy down, cover some closing costs, or give the buyer a credit. These incentives can help you get the transaction you want on the timeline you need.
8. Choose the right agent
No matter how attractive your home is or how hot a sellers market you are in, there are benefits to working with a real estate agent to sell your home that are always worth it. You need a local expert with updated market knowledge to help with pricing, marketing, negotiation, and more. Take your time to choose a real estate team you can trust.
Ready to learn more about selling your Texas Hill Country home this holiday season? Contact us any time.