Are You Ready to Buy a House?
Posted by RE/MAX HORSESHOE BAY Resort Sales Co. on Wednesday, September 30, 2020 at 5:58 PM
By RE/MAX HORSESHOE BAY Resort Sales Co. / September 30, 2020
Comment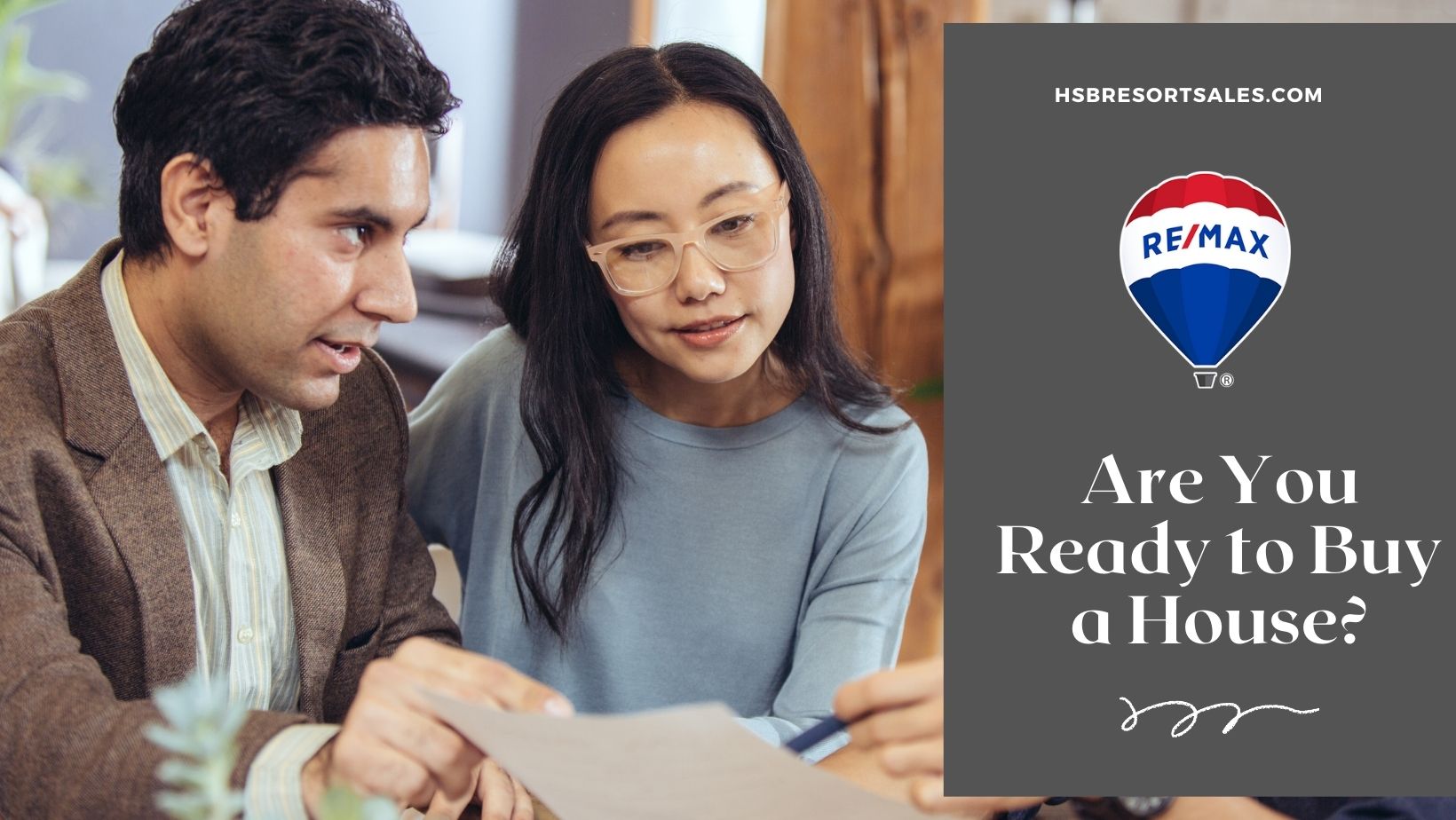 As you look forward to buying your first home, how can you know that you are ready? You're living according to your budget, keeping an eye on your credit score, and saying for a down payment.
How will you know when you are ready to buy a house? Keep reading for some things to keep in mind.
Anticipate the Cost of Homeownership
As you make sure you are financially prepared for homeownership, make sure you're taking the full cost into account.
Owning a home requires more financially than just making your monthly mortgage payment. There are many other costs of homeownership that are different from rental costs. There are one time costs to be prepared for when you move in, including:
Window coverings, which are sometimes included in the sale of the home but may need to be replaced
Any appliances that weren't included in the sale, which commonly include washer, dryer, and refrigerator
Appliances that need to be repaired or replaced
Furniture, especially if you are moving into a house that is larger than your rental home
And then there are costs that you should be prepared for throughout the course of owning the home, including:
Repairs, ranging from something small like a new faucet to major repairs like replacing a roof
Seasonal maintenance, like gutter cleaning, sprinkler blowouts, and fertilizing your lawn
Landscaping costs, whether you invest in the equipment to do it yourself or opt to hire a professional service or neighbor kid
Appliances, which will need to be repaired or replaced over time
Property taxes, a cost that varies depending on your location but should be taken into account
You are ready to buy a house when you can afford the monthly payment and be able to financially manage any of these additional costs, which are currently handled by your landlord.
Credit Score
In order to be ready to buy a house, you need your credit score to be at its best.
Credit scores are categorized in five tiers. In general, credit scores under 579 are poor, 580-669 are fair, 670-739 are good, 740-799 are very good, and 800-850 are excellent.
A lender will consider you as an applicant based on which category your credit score falls under, so it makes sense to find out what your score is and how close you are to bumping it up to the next tier. For example, if you have a score of 720, it's worth the time and effort required to bump that score up over 740 in order to be considered someone with "excellent" credit.
A credit score over 700 is likely to secure you a good interest rate, but anything in the "very good" or "excellent" category is a good enough credit score for the best mortgage terms your lender has to offer.
If your credit score is fair or poor, you may not be ready to buy a house yet. Work on bringing the score up to be able to qualify for the best rates.
Look at Mortgage Options to Suit Your Budget and Timeline
If you are a first time home buyer with good credit, you have many mortgage options available to you. Saving up for a 20% down payment isn't necessary, with mortgage products that require as little as 3% down available for first time home buyers.
Take the time to look at your options, and even talk to a few lenders to anticipate the budget and timeline you should have in mind. Knowing when you are ready to buy a house depends significantly on the down payment you need to save.
For more information about becoming a first-time homebuyer, contact us today! We are ready to help.
Check out the Newest Listings in Horseshoe Bay