Beautiful Storage Solutions to Get Your Home Organized in the New Year
Posted by RE/MAX HORSESHOE BAY Resort Sales Co. on Friday, December 30, 2022 at 1:54:21 PM
By RE/MAX HORSESHOE BAY Resort Sales Co. / December 30, 2022
Comment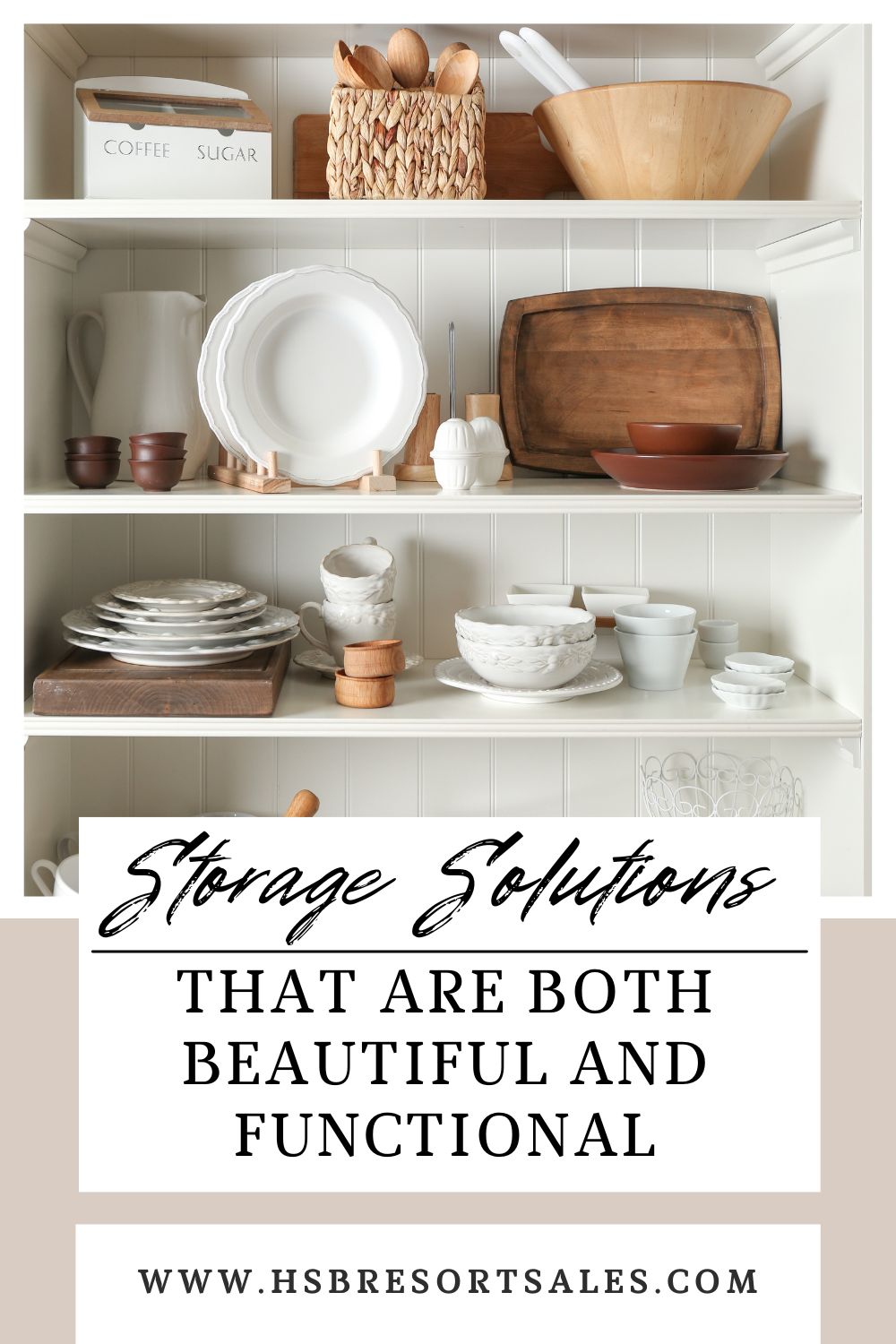 As the New Year waits just around the corner, many of us are considering how we can get more organized. Beautiful storage solutions will offer both efficiency and design value to your home, and might be easier to incorporate than you think.
Still looking for that home you'll get to work organizing? Finding the home that meets all your criteria can be challenging. If you are still in search of homes for sale in Texas Hill Country, contact us any time to find out how we can help.
Consider including some of these storage ideas in your home this year to make it both more beautiful and more functional.
Multifunctional Storage
As you shop for storage solutions, keep the idea of multifunctional items in mind. There are many creative solutions that will provide storage space in addition to another function. Consider one of these in your home:
An upholstered bench or ottoman to store blankets, throw pillows, or games
Dining table with drawers that can store cloth napkins, extra utensil sets, or small tablescape decor
Decorative baskets on styled shelves to provide texture while storing remotes or charging cords
Built-In Organizers
Built-in or custom organizers are as beautiful as they are functional. In your kitchen and bathroom drawers, consider finding organizers that are designed to fit the exact dimensions of the drawer. This will make keeping your kitchen tools, spices, toiletries, first aid supplies, or anything else you keep in the drawers easy to find.
Maximize Nooks and Crannies
Most homes have unused space that is perfect for a creative storage solution. Blank spaces tend to be a bit of a decorative problem anyway, so tackle two problems at once by making these unique nooks and crannies into custom storage solutions.
For example, if you have a narrow space between your kitchen appliances and walls, consider adding a narrow shelf on wheels that perfectly fits the space and can store spices, cleaning supplies, or tea and coffee.
Appliance Garage
A new design trend that provides storage while beautifying your kitchen is the appliance garage. If you find that small kitchen appliances are becoming an eyesore or taking up valuable kitchen counter space, an appliance garage could be the perfect addition.
This creative storage solution provides a space to tuck your toaster, blender, and other countertop appliances behind a roll-down door (hence the name appliance garage; the door mimics your garage door in a miniature way that tucks up above for easy storage when not in use).
Clear Countertops
Countertops in bathrooms, kitchens, and laundry rooms have a tendency to become cluttered. Even if the items taking up space are useful and practical, they can feel like clutter when they fill the space.
Look for ways to get as many things as possible off the counter for a cleaner aesthetic, by storing them in cabinets, baskets, drawers, and closets nearby. This may require some new habits to be formed, but the fresh look and function of the space will be worth all the effort.
Ready to begin looking for your ideal home in Texas Hill Country? Contact us any time to get started.