Benefits of Living on a Lake
Posted by RE/MAX HORSESHOE BAY Resort Sales Co. on Monday, July 25, 2022 at 5:21 PM
By RE/MAX HORSESHOE BAY Resort Sales Co. / July 25, 2022
Comment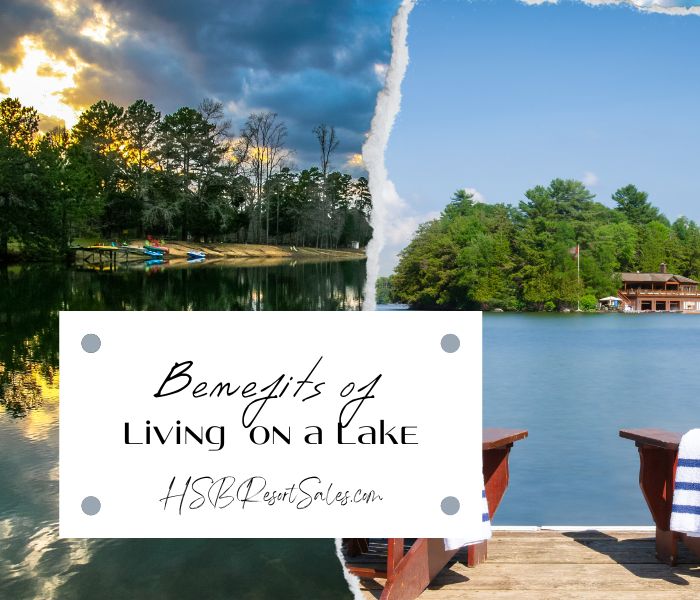 If you have ever been to one of the many beautiful lakes in Texas Hill Country, it is likely that this thought has crossed your mind: "Wouldn't it be great to live here?"
There are quite a few benefits to living on a lake, and the more you think about them the more you might realize it's time to take the plunge and look for a lake house of your own.
Fresh Air
The abundant trees, lush natural landscape, and fresh water in the lake keep the air fresh and crisp when you live on a lake. If you are moving from a more crowded suburban or urban setting, the fresh lake air will be particularly refreshing to you. Once you get used to it, it's hard to leave it behind.
Peaceful Views
From many places in your lake house, you will be able to take in the peaceful views of sparkling water. Take a moment to gaze at your dock, your kids playing on the shore, or the colors of the sunset reflecting off of the water.
There is something priceless about enjoying waterfront views from home every day. Research has shown that simply gazing at a beautiful body of water releases relaxing neurochemicals in your brain; when you live on a lake, you can enjoy those benefits multiple times per day.
Scenic Walking Paths
Living on a lake means immediate access to many beautiful walking paths. Enjoy the calming atmosphere of a sunset walk around the lake or work up a sweat jogging along the water in the morning.
Staying active or simply taking a moment to regain your peace is made much more simple with such close proximity to scenic setting.
New Hobbies
When you live on a lake, there are many hobbies you can pick up with ease. Fishing, swimming, water sports, boating, and more are no longer things that have to wait for a weekend getaway or vacation.
Many people who live on a lake enjoy little pockets of their favorite vacation hobbies any time of the year, on any old weekday. There is a unique quality to lakefront living that is carefree and fun, bringing the best of your summertime memories to your everyday lifestyle.
Living on a lake has a long list of benefits, and it may be more accessible than you think. Contact us anytime to find out what kind of lake house might be available for your lifestyle and budget. Texas is ready to welcome you home!