Buying a Home in Texas Hill Country for Your Snowbird Retirement
Posted by RE/MAX HORSESHOE BAY Resort Sales Co. on Saturday, August 26, 2023 at 1:33:45 PM
By RE/MAX HORSESHOE BAY Resort Sales Co. / August 26, 2023
Comment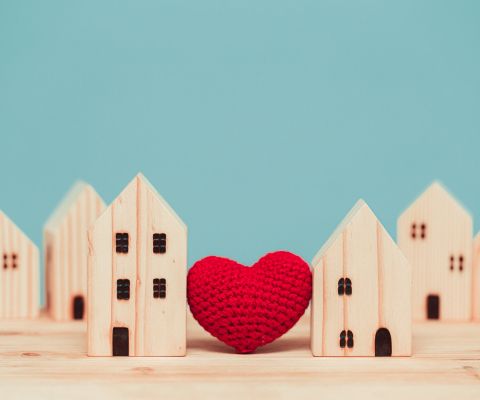 Splitting your time between two homes during retirement, often referred to as a "snowbird" lifestyle, can be the perfect solution for those who want to escape harsh winter or move to a dream destination without fully leaving behind their current hometown. If you are considering a move to Texas Hill Country for portions of the year during retirement, we have some tips to help you manage your time effectively and make the most of both your homes.
The key is choosing the right home. We can help you find your ideal property, whether it's a condo on a golf course, a house on the lake, or anything else you are dreaming of. Contact us any time to learn more.
Choosing the Right Location
Texas Hill Country is an ideal place to buy a home if you plan to be a snowbird during retirement. While we do experience changing seasons, the winters here are mild with minimal winter storms. This means you won't have to give up the fun of all four seasons if you enjoy it, but you also won't have to worry about dealing with blizzards during your retirement years.
Instead, you can continue to enjoy golfing, fishing, and other fun outdoor recreation in the area all winter long.
Considerations for Splitting Your Time Between Two Homes
Owning two home is a great way to increase your net worth and build generational wealth. There are a few challenges that will be unique to owning more than one home, so keep these tips in mind.
Plan Your Schedule
Create a clear schedule outlining when you'll be at each home. This will help you stay organized and ensure you're not missing out on important events or commitments in either location.
Think ahead to the holiday season and whether you would like to host family in your Texas home for the holidays or plan to stay in your current hometown through the season.
Consider Seasonal Differences
If your other home is in a location with extreme weather variations, plan your stays to coincide with the more favorable seasons. On the other hand, you may find that Texas Hill Country is where you prefer to be in the summers for all the fun that can be had on the lakes. "Snowbird" is the term that has been coined, but don't be afraid to flip the traditional schedule on its head to work for your unique preferences and climates.
Budget Wisely
Be mindful of the financial implications of maintaining two homes. Consider factors like property taxes, insurance, maintenance, and utility costs. Create a budget that allows you to comfortably afford both residences. We always recommend speaking with your tax professional and/or financial advisor to move forward with your purchase with confidence.
Consult with legal and financial professionals to ensure your assets and estate plans are well-structured for a two-home retirement lifestyle. Consider wills, trusts, and estate planning that takes into account both residences.
Home Security
Because one of your homes will be virtually vacant during a portion of the year, home security should be prioritized. Implement security measures in both homes. This may include alarm systems, timers for lights, and having a trusted neighbor or friend check on your property when you're away.
Keep Guests in Mind
If you split your time in retirement between two homes, you may find that you end up hosting guests more than before. Plan ahead for this by searching for a home that has dedicated guest space so that you can continue to enjoy time with your favorite people.
Stay Connected
The key to enjoying your retirement years is remaining connected to the people you love. Stay in touch with family and friends regardless of where you are. Use technology to keep in contact, and consider hosting gatherings or reunions in one of your homes to bring loved ones together.
Build a network of friends and acquaintances in both locations. Having a social support system in each place can enhance your sense of community and provide a safety net if you need assistance.
Ready to begin searching for your snowbird home in Texas Hill Country? Contact us any time.