Buying a Vacation Home in the Summer
Posted by RE/MAX HORSESHOE BAY Resort Sales Co. on Monday, June 6, 2022 at 11:15 AM
By RE/MAX HORSESHOE BAY Resort Sales Co. / June 6, 2022
Comment
As you scroll through pages of lake houses and dream of owning your own Texas Hill Country vacation home, timing will be on your mind. With summer approaching, you may be wondering if summer is a good time to buy a vacation home, or if it is better to wait for the fall and winter months to begin your search.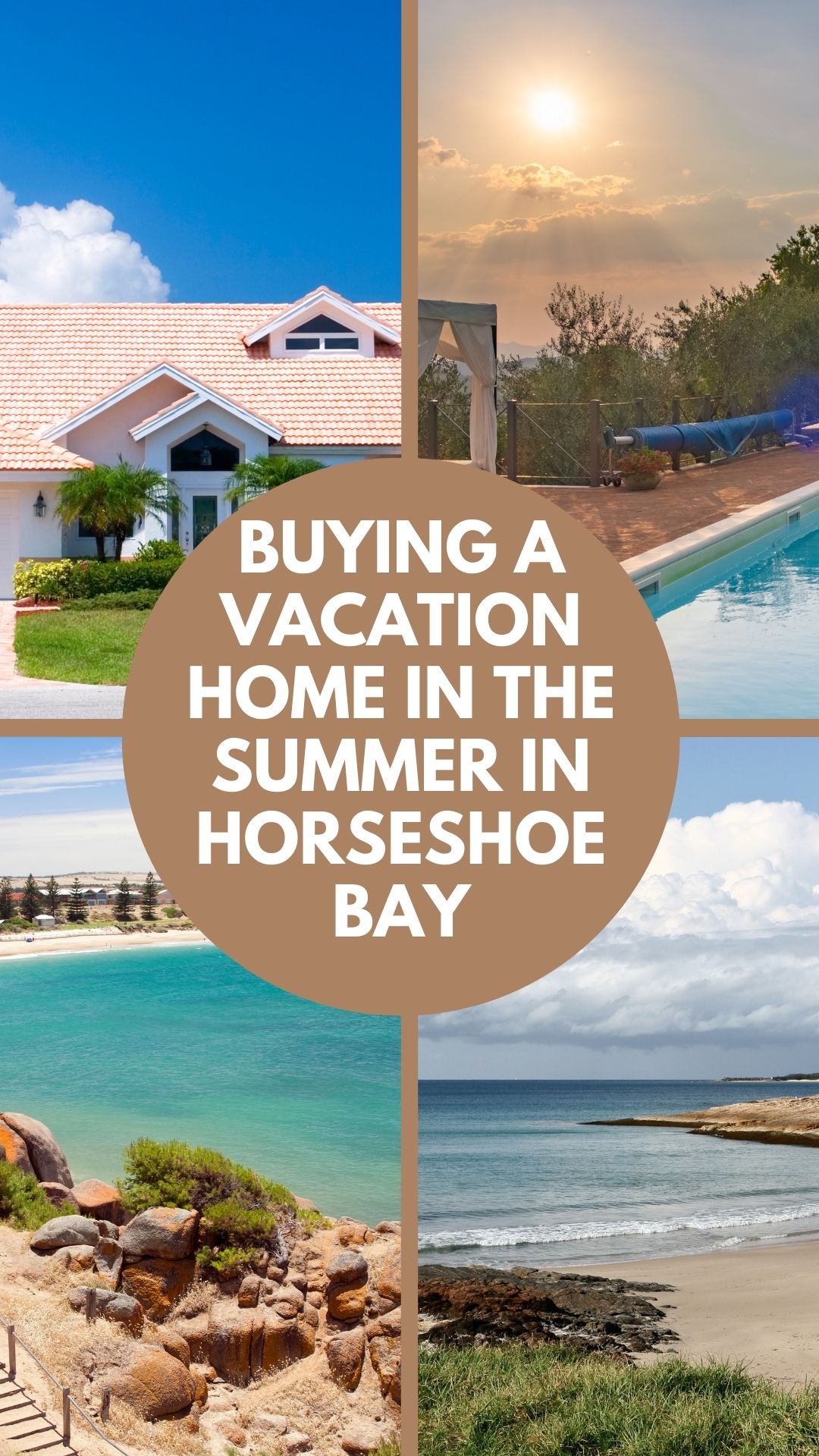 Though there are always pros and cons to any real estate deal, buying a vacation home in the summer can be perfect timing, and here's why.
Flexible Schedules
For many people, summertime represents a flexible schedule. If you have kids in school, the summer is probably the best time to look for a vacation home. With a flexible schedule, you can easily make the trips you need to to look at potential vacation homes, and then close on the house and set it up. While you won't be moving into the vacation home fully, you should still anticipate spending at least one trip setting it up with furniture and necessities. The flexibility of summertime will make this process easier than a trip during the school year.
Thorough Test Drive
Another reason summer is the perfect time to look for a vacation home is because you will see a potential property at its prime. By viewing the property, and the surrounding area, during the summer you can get a true idea of what it would be like to vacation in it every summer. Seeing the trees in full summer mode, swimming in the lake, and getting an idea of how crowded the community is during the busy season are all perks of looking for your lake house or vacation home during the summer.
If you look for a vacation home during the winter, you may not have a full picture of what you are getting. Landscaping will be difficult to discern, and favorite features of the property might not catch your eye during the off-season.
To get a full idea of how good a fit a particular home might be, consider planning a thorough "test drive" by booking a rental near to the area you are shopping in. Take note (literally, we suggest writing down your thoughts) of what you like and don't like about the rental you are in. Drive around the area and consider which neighborhood you prefer. Ask yourself whether a lakefront property, walkability, or mature trees are a priority to you. Try different water sports to see whether having a private dock and boat on site will be important, or whether swimming and fishing are enough to make your vacation dreams come true.
During the summer, you will also find more people in these lake towns, and that means the perfect opportunity to talk to both returning tourists, full-time residents, and vacation home owners in the area to find out what they love about the area. We want you to be fully satisfied with your purchase of a vacation home, and sometimes asking people who are in your shoes is the best way to get the insight you need.
More Availability
It is common to see more vacation homes on the market during the summer than any other season. The real estate market, in general, tends to heat up during the summer months, with more properties available to view.
If you are looking for a vacation home on a limited house hunting trip, the more options available to you, the better. By shopping at a strategic time, you are more likely to find what you are looking for in an efficient manner.
To find out more about buying a vacation home in the Texas Hill Country or around the Horseshoe Bay real estate market, contact our office at any time.
Browse The Newest Listings in Our Area