Celebrating the Holidays in your Lake House
Posted by RE/MAX HORSESHOE BAY Resort Sales Co. on Wednesday, November 23, 2022 at 5:20:37 PM
By RE/MAX HORSESHOE BAY Resort Sales Co. / November 23, 2022
Comment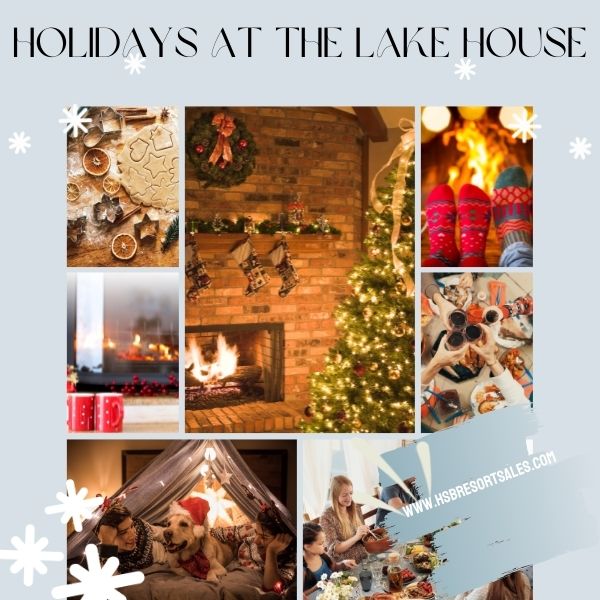 One of the unique benefits of owning a vacation home on the lake is the opportunity to plan a holiday getaway in a memorable location. Begin building new traditions and making memories in your peaceful getaway this holiday season with these ideas.
Still looking for that perfect lake house in Texas Hill Country? We can help. Contact us any time to learn more!
Decorate
This may go without saying, but don't forget to either store holiday decorations at your lake house or pack some to bring with you. Now is the perfect time to branch out from your typical holiday decor style, trying something unique to the theme of the lake house design.
Start a New Tradition
Think of new traditions that you can start at the lake house. Maybe it's a Christmas Eve sunset cruise on the lake, or bundling up to sing carols around the fire pit. A cozy game night for New Year's Even in front of the fire place or a family cooking contest are great ways to make memories without going outside.
Explore the Community
A new location means new things to try during this holiday vacation. Check out some of the Texas Hill Country holiday events or go wine tasting to explore this fantastic area. Even when it's too cold to play in the water, there is plenty to do all year round for the whole family.
Make the House Welcoming for Guests
If you plan to invite family or friends to celebrate with you, take the time to make each guest space extra special. Make sure your guest rooms are well stocked with seasonal touches that set it apart from your summertime visits, like:
Seasonal bedding and extra blankets
A welcome basket with a holiday card, festive mug, or other seasonal goodies
Subtle holiday decor
Matching holiday pajamas for the whole family
Don't Forget the Music
Festive music is essential to creating that holiday atmosphere we all love. Make sure your lake house has a way to fill the space with music, whether it's installing a speaker system in the home or setting up bluetooth enabled speakers in the living areas.
Make a holiday playlist, or ask your friends and family to submit lists of their top holiday tunes so you can build a playlist that features everyone's favorites.
Set Out a Activity for the Trip
If you're lucky, your holiday trip to the lake house will include plenty of down time. Think of a low-pressure group activity you can set out to give people something to do while they relax. Maybe a hot cocoa station set up next to a holiday puzzle the whole family can piece together throughout the weekend, or a paper Thanksgiving tree that can slowly be completed with notes of gratitude.
A family scrapbook is another great way to create memories of the trip, with an instant print camera, album, and pens to add captions. Set up your scrapbooking station at the beginning of the trip and store it at the lake house to begin a collection of special mementos you can build for years to come.
Ready to begin the search for your Texas Hill Country vacation home? Contact us any time to learn more!