Choosing the Right Vacation Home for You
Posted by RE/MAX HORSESHOE BAY Resort Sales Co. on Wednesday, December 7, 2022 at 7:06:31 PM
By RE/MAX HORSESHOE BAY Resort Sales Co. / December 7, 2022
Comment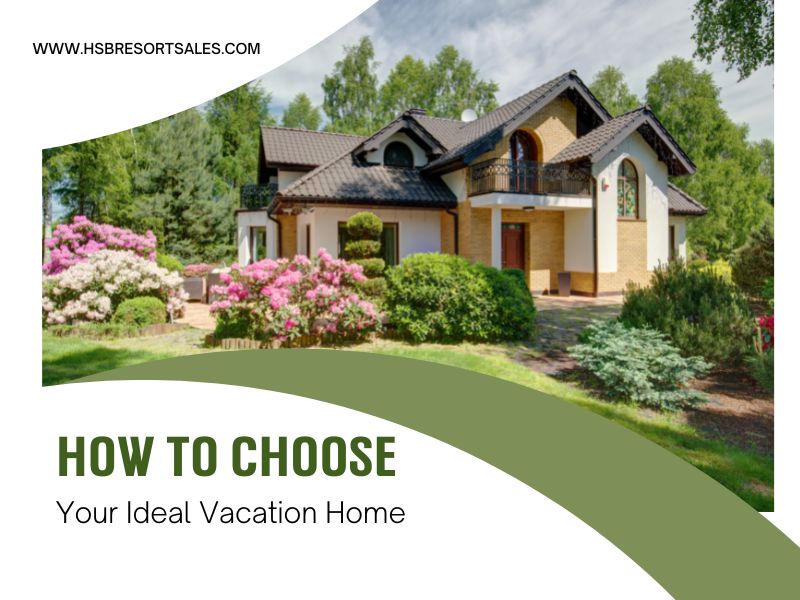 Congratulations! You've decided to invest in a vacation home in Texas Hill Country. With so many amazing lakes, hiking trails, golf courses, and restaurants nearby, it's the perfect place to find a vacation home that will add to your quality of life while being a smart investment at the same time.
To begin the search for your ideal property in Texas Hill Country, contact us any time! We would love to help you find the vacation home that's right for you.
Before you embark on the hunt for your ideal vacation home, there are a few things to consider. Narrow down what you're looking for so you are ready to make an efficient decision for this exciting next step by asking youself some of these questions.
How long do I plan to own this property?
The first thing you should consider, perhaps after deciding what your budget is, is how long you plan to own this vacation home. Many people are looking for a vacation home that can be kept in the family for generations to come, building memories with grandchildren who will one day bring their own children to vacation there.
Others plan to invest in a vacation home now that will ultimately become a primary residence in retirement. Another popular plan is to own the vacation home for a decade or so, with plans to sell or transition it to an income property at a future date.
Whatever your plans, deciding how you anticipate using the property will help guide your decisions as you narrow down which properties to seriously consider.
How many people do I expect to host in my vacation home?
Ask yourself how you envision your vacations being spent in this new Texas Hill Country vacation home. You may be looking for something small and cozy, where just you and your significant other can getaway, or perhaps you want something with room for the whole family to join you for summer vacation or holidays at the lake house. There's no right answer, but knowing how many people you anticipate regularly hosting will help you determine if a property is going to accommodate your plans.
What are my favorite things to do nearby?
Are you dreaming of a lake house with a private dock and access to the water any time? Then narrowing down to one of the lakefront communities in Texas Hill Country will make the most sense for your vacation home search. If shopping, golfing, hiking, or anything else tops your list, keep this in mind as you choose your home.
In addition to loving the property itself, the amenities and activities you can quickly access should determine the one that is right for you. Don't forget to consider factors like boat storage, outdoor entertainment space, and anything else that might be relevant to the way you enjoy your ideal vacation.
How much maintenance am I prepared to manage?
Vacation home maintenance can become a costly or stressful topic if you are not prepared to deal with it. Depending on how often you plan to visit the vacation home, how near you are to it, and the property surrounding it, the vacation home may end up requiring you to hire a local property manager or lawn care service. Keep these things in mind as you consider different vacation homes, considering an HOA managed community that offers exterior maintenance for the lowest level of involvement on your part.
Do I want something move-in ready, or a place to renovate?
Renovating a property to put your own personal stamp on it can be a fun and rewarding project. For some, this sounds like a labor of love they simply are not interested in taking on. Before looking at potential vacation homes, decide how much renovation you are looking to take on. There are plenty of move-in ready and new construction homes in the area for those who are looking to enjoy the vacation home right away.
What type of neighborhood do I want?
Texas Hill Country is home to a wide range of neighborhood styles. Consider whether you want something with mature trees and older homes, a lakefront community, a neighborhood with luxury amenities and security, or something close enough to walk to shops and restaurants. Your opportunities in Texas Hill Country are abundant, so whatever you're dreaming of, we are ready to help you find it.
Contact us any time to learn more!