Durable Flooring for a Texas Hill Country Lake House
Posted by RE/MAX HORSESHOE BAY Resort Sales Co. on Thursday, March 9, 2023 at 4:18:19 PM
By RE/MAX HORSESHOE BAY Resort Sales Co. / March 9, 2023
Comment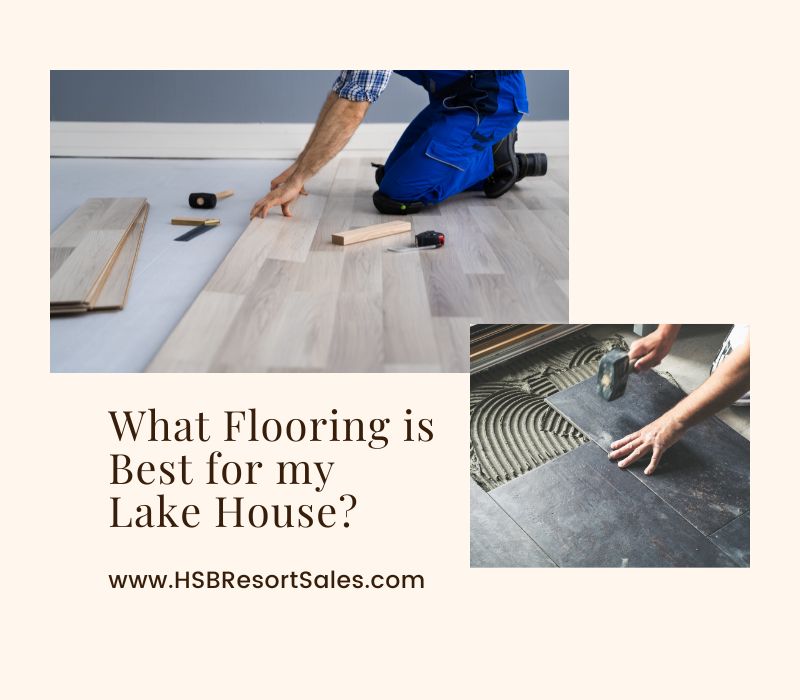 Owning a lake house in Texas Hill Country is a dream come true, whether it's your new primary home, a retirement property, a personal vacation home, or an income property. If you are planning to renovate your lake house, choosing flooring that fits your style and budget while accomodating the extra wear and tear a lake house endures can be a challenge.
Still on the hunt for lake houses for sale in Texas Hill Country? We would love to help you find your ideal property. Contact us any time to learn more.
Check out these tips to help you choose the right flooring for your lake house.
Be Mindful of Moisture
The first thing to keep in mind as you plan your lake house renovation is the moisture and potential damage it can cause. Increased humidity in the air as well as water that can be tracked in and out from the lake can become problematic for some flooring.
The easiest solution is to choose a waterproof flooring for the entire home. If this is not an option, or simply not your preference, there are other solutions you can keep in mind to manage the moisture.
Making sure the home is well ventilated will help, too. Utilize dehumidifiers and fans, especially while cooking, doing laundry, or showering. Make sure to avoid leaving damp towels or other sources of moisture out.
Keep reading for different types of flooring that might work in your lake house.
Carpet
It may surprise you to learn that carpet can actually be compatible with a lake house. While not best in the living areas that might see lots of traffic or have wet feet walking across is regular, carpeting can be a comfortable and affordable flooring choice for bedrooms.
Laminate or Vinyl Flooring
One of the most popular flooring choices is a laminate or luxury vinyl plank (LVP). Keep in mind that laminate and vinyl have come a long way in recent decades and are available in a variety of styles. These can be entirely waterproof, offering the look of hardwood flooring without the potential risk of water damage posed by wood.
People love LVP in particular for it's luxury feel and impressive durability. It is easy to clean, difficult to scratch, and hold up well to small amounts of moisture.
Tile
Porcelain or ceramic tile is probably the most waterproof flooring choice you will find. It is durable, timeless, and compatible with many decor styles. Tile flooring does require expertise to install, so be hesitant about making this a DIY project, and keep in mind that removing it in the future is quite an undertaking. Other potential cons of tile flooring are the way it amplifies sound and can require rugs to feel homey. If these factors don't bother you too much, tile might be your ideal solution for long term durability in your lake house.
Ready to begin searching for your Texas Hill Country lake house? Contact us any time.