Enjoy Your Lake House This Fall
Posted by RE/MAX HORSESHOE BAY Resort Sales Co. on Tuesday, August 30, 2022 at 7:30 PM
By RE/MAX HORSESHOE BAY Resort Sales Co. / August 30, 2022
Comment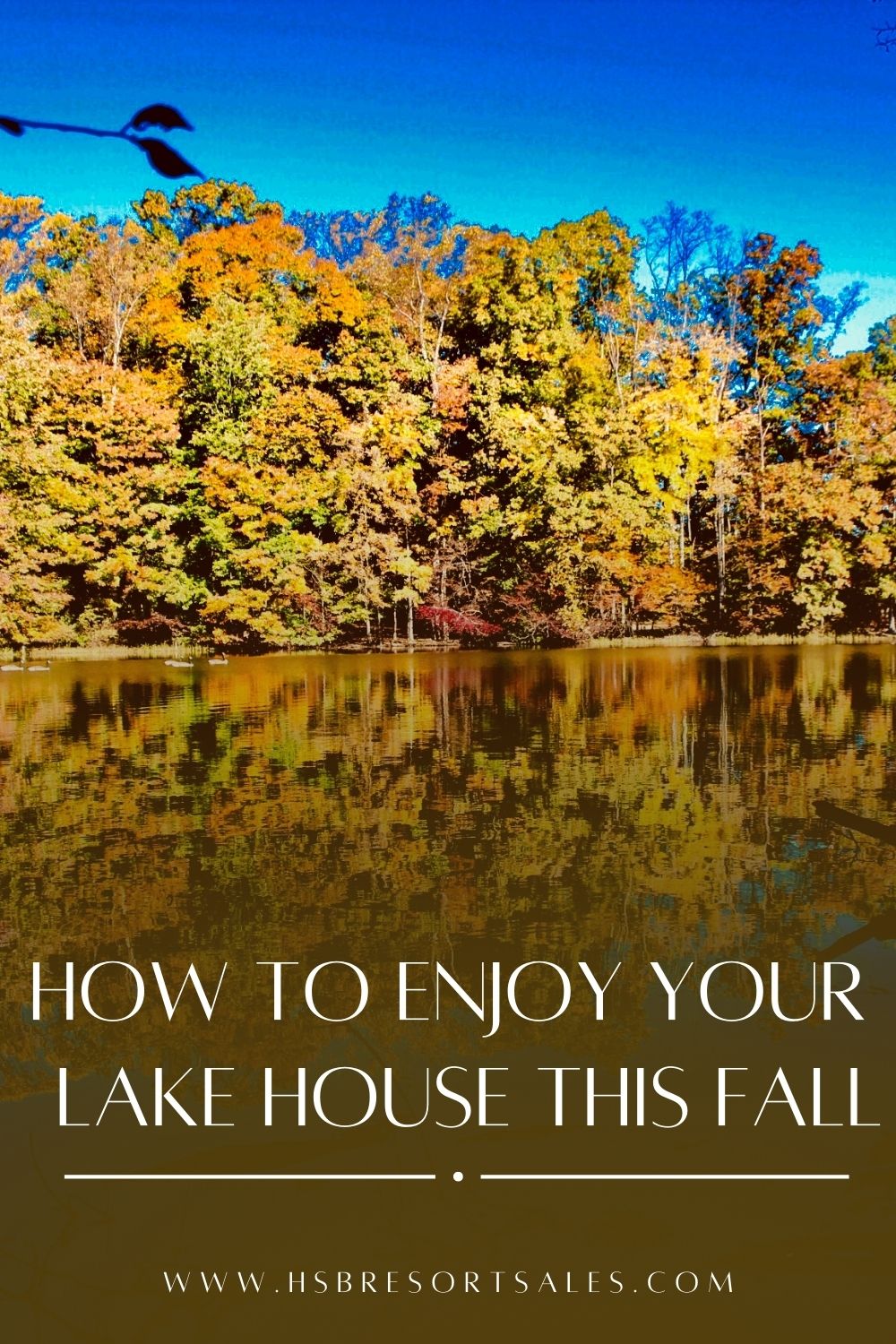 When you envision spending time at the lake house, you probably think of all the summer fun. Barbeques, sunbathing on the dock, or snow cones after a day of wakeboarding all sound like the quintessential way to enjoy a day at the lake.
As summer comes to a close, there are still plenty of ways to love your lake house this fall. Even if you can only visit for the weekend, we have some great ideas to help you squeeze every bit of relaxation and memory-making out of your lakefront property, no matter the season. Check out our list of things to do at the lake house this fall.
1. Backyard Camping
The temps are dropping, but it's still possible to sneak in a backyard campout before winter comes. Pitch a tent in the backyard, where you can fall asleep to all the peaceful sounds of the lake and wake up to a sunrise through the fall leaves.
If you have kids in your life, they will love the chance to make lifelong memories all bundled up in the tent behind the family lake house. And don't worry, if you wake up too cold it's only a few steps inside to your own coffee pot!
2. Build a Bonfire
If you think a backyard bonfire is fun during the summer, just wait until you try it in the fall. Set up a perfect fall evening, with hot dogs and marshmallows to roast around the fire, blankets to stay cozy as the sun goes down, and maybe even some cider or hot cocoa.
Enjoy some time to slow down with good conversations, storytelling, and the welcoming of those first chilly nights while you're cozied up around the fire with your favorite people.
3. Wine Tasting
Fall is the perfect time to throw on your favorite sweater and head out for a day of Texas Hill Country Wine Tasting. No matter where your lake house is, there's bound to be at least a few vineyards within a short drive. Did you know Texas is the second largest wine country in America? Don't miss out this fall on all the fun wine tastings, and the perfect chance to stock up on some favorite bottles for holiday hostess' gifts.
4. Decorate for Fall
If you find yourself pining for summer while you're at the lake house, maybe it's time to give it some fall touches. Simple decor swaps can take your lake house from feeling like your summer getaway to your cozy autumn cabin.
In the living room, trade out your throw pillows for autumn colors or prints and add some cozy textures with throw blankets. In the kitchen, set out some seasonal mugs or stock the coffee cabinet with your favorite fall syrups and creamers.
Pumpkins on the porch are a classic, and a fall wreath is another quick and easy way to get the lake house ready for the season.
5. Canoeing and Kayaking
Just because it's getting too cold to get in the water, doesn't mean you shouldn't still get out on the water! If you have canoes, kayaks, or any other kind of boat, grab a flannel shirt or a cozy jacket and head out to enjoy the lake with all the fall foliage creating some jaw dropping scenery.
Ready to look for that perfect Texas lake house? We are here to help. Contact us any time!