Home Improvements to Complete Before Moving In
Posted by RE/MAX HORSESHOE BAY Resort Sales Co. on Tuesday, November 29, 2022 at 6:51:57 PM
By RE/MAX HORSESHOE BAY Resort Sales Co. / November 29, 2022
Comment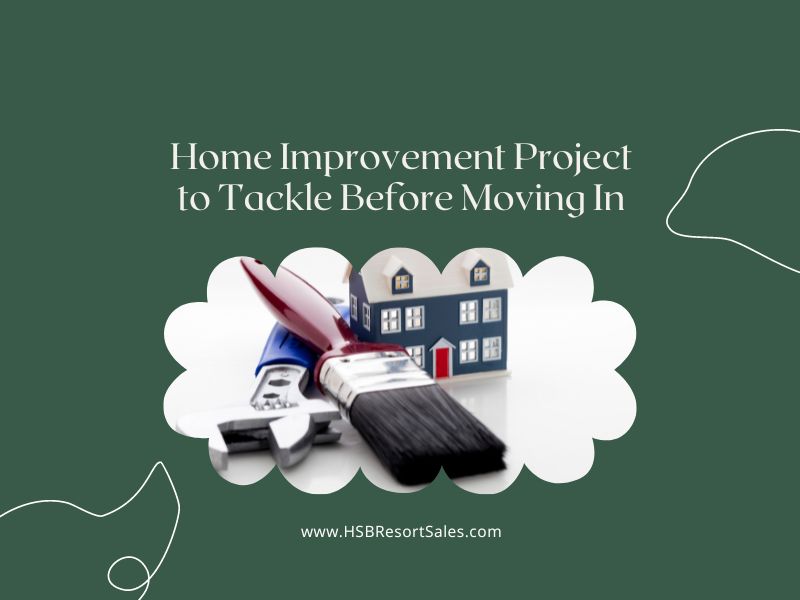 Whether you have just purchased a move-in ready home or a total fixer upper, there are probably some improvements or projects you want to do to make this property feel like your own. This is true for a primary residence, a vacation home, and an income property.
Are you still on the hunt for the ideal property in Texas Hill Country? We would love to help. Contact us any time to learn more.
Before you begin moving in or furnishing the property, consider tackling these home improvement projects that are easiest in an empty house.
Remove popcorn ceilings
If there are any popcorn ceilings you plan to remove in the home, this is a task that you will want to tackle before moving anything into the space. Popcorn ceiling removal is a messy project, and will require moving or covering everything in the room if you have already moved in. To make it more efficient, and less of a headache, get it taken care of before you move in. Your future self will thank you.
Don't forget, if the home was built before the 1980s, it is essential to have a professional test the popcorn ceilings for asbestos before DIYing this project.
Closet organization
Adding shelves, hooks, or built-in organization of any kind to closets will be easiest before there are any belongings in the space. Plan out the closet organization you would like and get it installed before bringing anything into the home, so that everything has its place when you do. Even if the closets do not need an entire overhaul, give each one a good look to see if there are any upgrades you would like to do that will make moving in a cinch.
Deep cleaning
The easiest time to clean a house is when it is empty. While you should be moving in to a relatively clean home, take this opportunity (after any renovations that cause mess, like painting, replacing flooring, or other projects) to make the space sparkling clean and ready to welcome you home.
Paint
If you've done any painting before, you know the prep work can take as much (or more!) time than the painting itself. Covering everything, moving furniture away from the walls, and decluttering the room can all be avoided if you paint before moving in. You may also be able to get a lower rate for professional painters if they simply need to paint without covering any furniture.
If you plan to replace the flooring, paint before you do to avoid yet another prep task. Carpet you plan to dispose of, for example, does not require a drop cloth.
Replace flooring
Speaking of flooring, the best time to replace it is when the house is empty. Whether you are refinishing hard wood flooring or completely ripping out and replacing the flooring in the house, any flooring update will be easiest before moving anything in. If you are planning to demolish tile flooring, this is particularly true. Breaking up and removing tile can be quite a messy process, with tile dust getting into every crevice. Save yourself a load of work by tackling this before moving in a single box.
With all these home improvements checked off your list, the home will be ready to welcome you. For more information about buying real estate in Texas Hill Country, contact us any time!