How Buying and Selling Real Estate Supports Your Community
Posted by RE/MAX HORSESHOE BAY Resort Sales Co. on Wednesday, June 29, 2022 at 7:53 AM
By RE/MAX HORSESHOE BAY Resort Sales Co. / June 29, 2022
Comment
Did you know buying or selling a home benefits more than just your household? As many people decide how to respond to a changing economy that is still recovering from the effects of an intense couple of years, it is helpful to consider how buying or selling a home might impact the community around you. It turns out that investing in real estate is one of the best ways to boost your local economy and safeguard your family against inflation. Keep reading to learn how.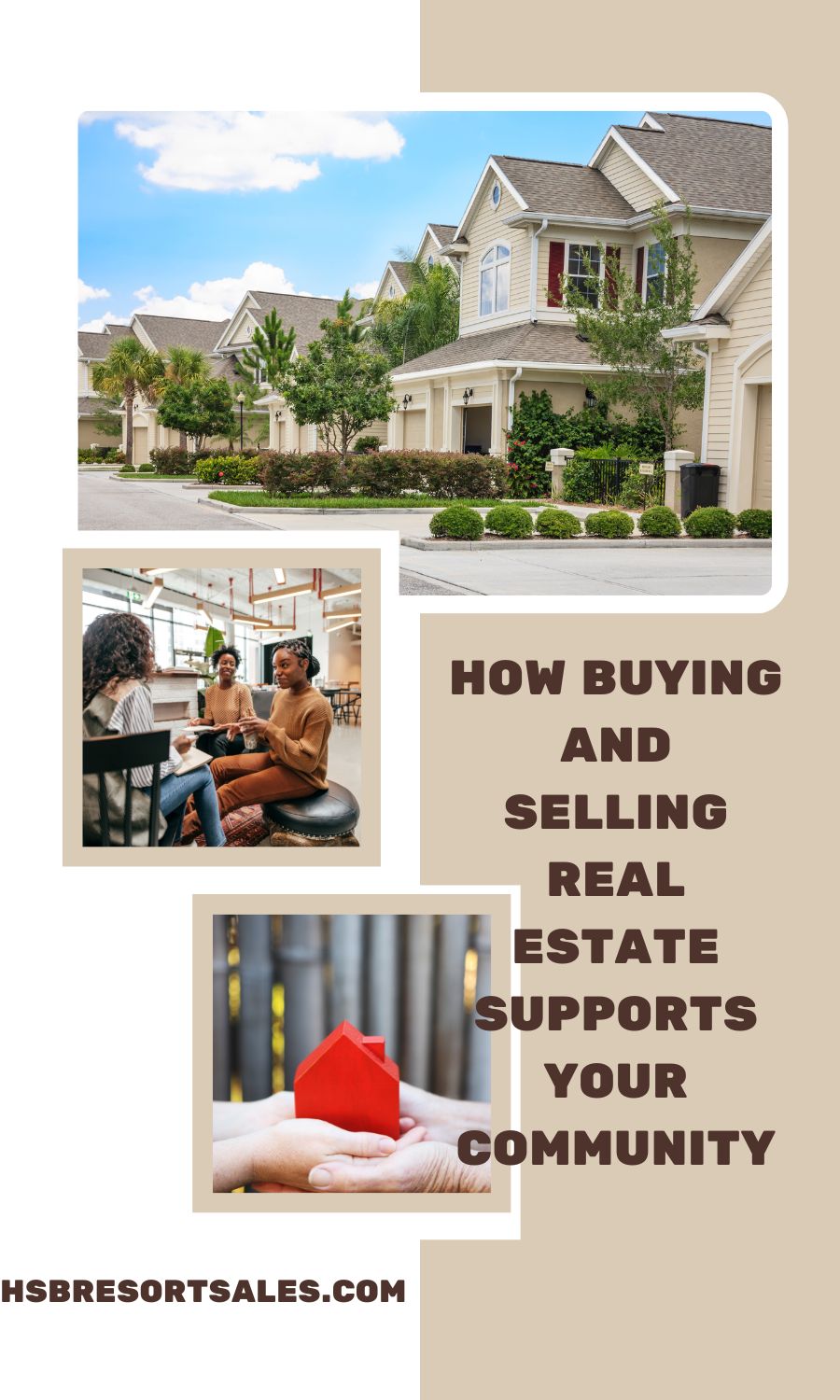 Creates Local Jobs
Buying and selling real estate supports your community by creating and sustaining local jobs. From a single real estate transaction, you will be supporting real estate agents, mortgage brokers, appraisers, inspectors, stagers, photographers, and more from your local community. When you buy new construction homes, this impact is even greater as you support framers, carpenters, electricians, plumber, architects, and more.
According to one report, the estimated financial impact for a local economy from just one real estate transaction this year is about $113,000 for new construction homes and $54,000 for existing homes. In some areas, these numbers are significantly higher.
Guard Yourself Against Inflation
Another way to support your community during a struggling economy is to protect your own family against inflation. A local economy is as strong as its individual members, so when you help stabilize your own financial position you are doing the same for those around you.
Did you know buying a home is one of the number one ways to limit the effects of inflation on your household? It does this in a few ways.
1. Buying a home stabilizes your housing costs
The cost of rent is rising continually, and it is reasonable to expect this to be the case for the foreseeable future. Rent prices generally increase over time, albeit at differing rates. When you buy a home, your housing payment for that property, whether it is your primary home, a vacation home, or an income property, can be locked in for 30 years.
In your primary home, that means paying last year or last decade's lower housing prices instead of being at the mercy of your landlord and the going rental rate. For a vacation home, that means you have a predictable, lower price for your vacation accommodations as vacation rentals and hotels increase in price. For an income property, that means your costs to operate the property will remain virtually the same as your profit steadily increases over time.
In any of these situations, owning real estate stabilizes your costs and puts you in a position to benefit from inflation.
2. Homeownership builds generational wealth
Owning a home, whether a primary residence or a vacation property, builds generational wealth. It is an asset that you can enjoy now and pass on to your children in the future, one of the few investments that is equally beneficial in the immediate future and in decades to come.
3. Home equity puts you in a position of strength
Even in a real estate market that has some people concerned, with rising interest rates and slightly lower home prices, buying a home is likely to generate equity over time. This equity will put you in a position of financial strength as it opens up additional opportunities. You can utilize your home equity in multiple ways, including:
Opening a line of credit (HELOC)
Taking out a loan from your equity (HEL)
Refinancing to lower your payment or stop paying your private mortgage insurance premiums
Most Americans agree that buying real estate is still one of the best long term investments you can make, even as interest rates rise.
You can feel good knowing that buying or selling a home benefits both your own household and the community around you. To begin your search for that ideal Horseshoe Bay home, or to get started on the selling process, contact our office at any time.
More local information about home buying