How to Get the Best ROI on a Screened in Porch
Posted by RE/MAX HORSESHOE BAY Resort Sales Co. on Tuesday, February 28, 2023 at 11:08:01 PM
By RE/MAX HORSESHOE BAY Resort Sales Co. / February 28, 2023
Comment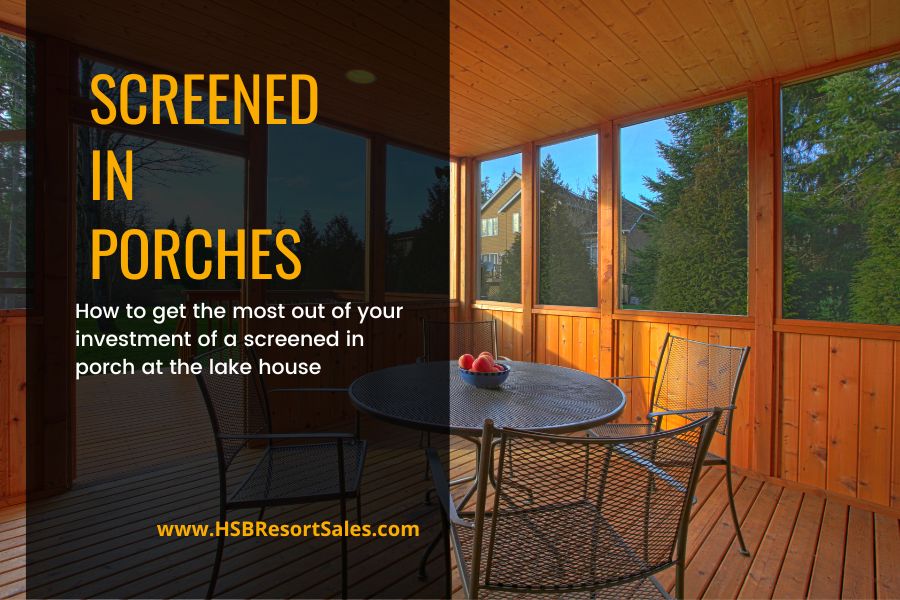 A lake house in Texas is the perfect candidate for a screened in porch. Expanding your livable space while enjoying spending more time outside is an obvious choice, especially if you have a lake view to take advantage of.
Still looking for the right lake house for you? We can help you find it, whether you are looking to downsize, buy a dream home, find an investment property, or anything else. Contact us any time to learn more.
As with any home renovation project, it's best to strategically plan with ROI in mind. To get the most out of your investment, consider these tips for adding a screened in porch to your lake house.
1. Bigger is better
If you are deciding whether you use your budget on a larger screened in porch or more high end features, in most cases the larger size will be better for your ROI. Most future buyers or appraisers will be more interested in the usable space the screened in porch offers than they are in luxury upgrades to the space. If there are some bells and whistles you like, but they would require you to choose a smaller footprint, keep in mind that your ROI will likely be lower if you go that route.
2. Prioritize durability
Especially in a humid climate by the lake, prioritizing durable materials like pressure treated wood is going to pay off. Invest in high quality building materials at the beginning rather than spending more over time replacing damaged and worn out boards. High end decking materials can last 20 or 30 years, which will ultimately cost you far less than the budget-friendly options.
3. Keep the bugs out
One of the best perks of having a screened in porch in Texas is the ability to enjoy being outside without dealing with mosquitos. In order to do this effectively, you need to do more than just installing screens. Be sure the floor boards are also an essential component, and the weave of the screen must be tight enough to keep out the smallest creatures. Talking with a pest control expert in your area is a great place to start for reliable recommendations.
4. The more features you have, the lower the ROI
This is a generalization, but in many cases the percentage of your ROI will decrease as you add additional features to the screened in porch. For example, the expense of running electrical to the porch to add recessed lighting or speakers may end up costing significantly more than you would see reflected in an appraisal or resale value.
For many people, this ultimately doesn't matter because of the other ways these features add value to the home. Consider the way you plan to use your screened in porch and how long you expect to own the home to do your own math and determine if these features are worthwhile to you, in spite of the lower ROI percentage they represent.
Ready to learn more about owning a lake house in Texas Hill Country? Contact us any time.