Increase the Value of your Home
Posted by RE/MAX HORSESHOE BAY Resort Sales Co. on Saturday, October 15, 2022 at 2:15 PM
By RE/MAX HORSESHOE BAY Resort Sales Co. / October 15, 2022
Comment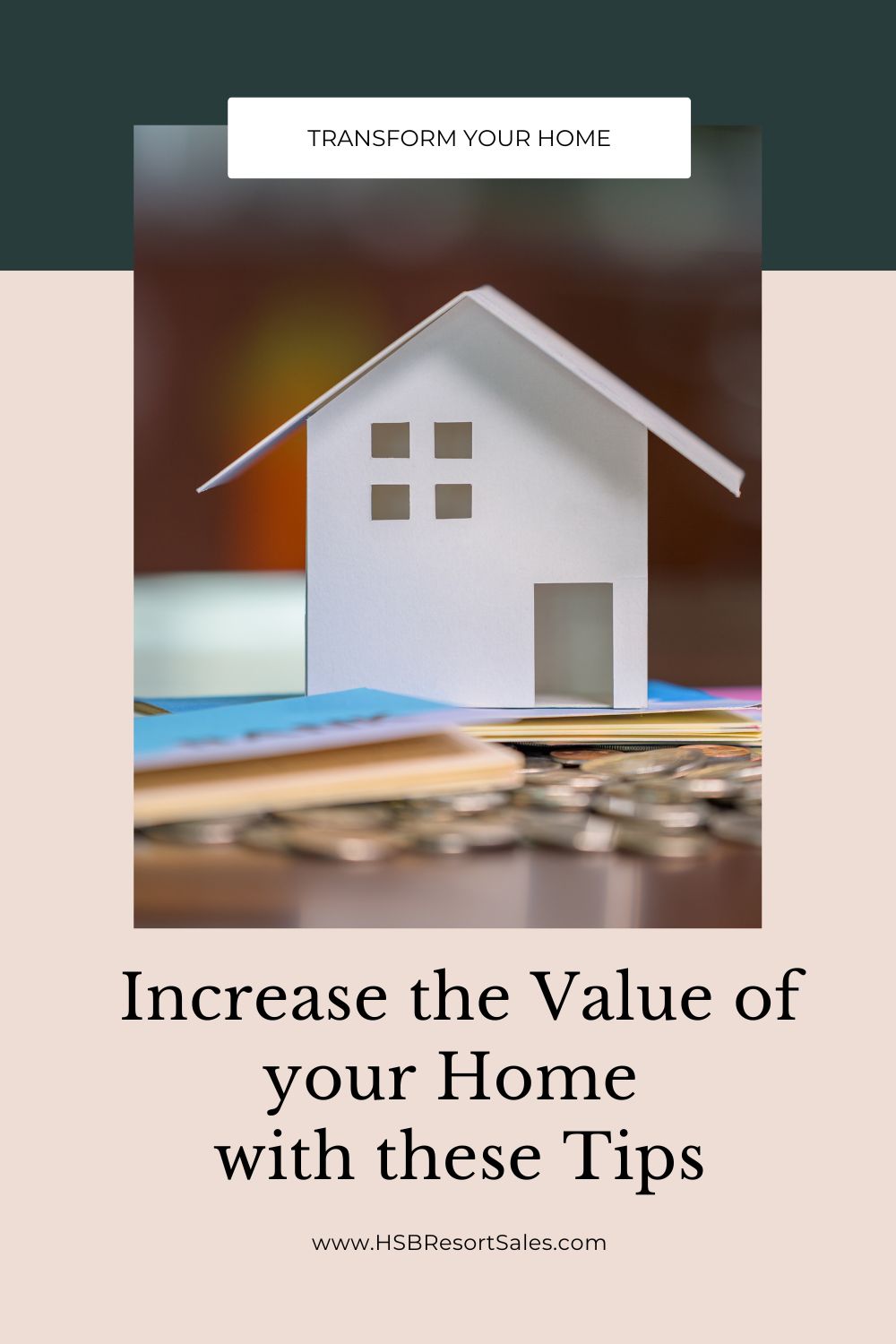 Increasing the value of your home through home improvements is a smart investment whether you are preparing to sell the house or planning to live there for decades. Building your equity will put you in a better financial position, increasing your net worth and allowing you to sell your home for a higher price when the time comes. You might be surprised how much impact a simple project with a reasonable budget can make.
Not sure where to start? Our first tip is to talk with a professional. We are always available to help you determine where your resources will be best spent to increase the resale value and desirability of the home; contact us any time to learn more!
For more ideas about improving your home while increasing it's value, check out these tips!
Get a Home Inspection
Before you decide what to spend your time and money updating, considering hiring a home inspector. A professional inspector can help identify any ticking time bombs that are either in urgent need of attention, or are worth having on your radar.
Depending on the age of your home, there may be some major or minor repairs due. These are often due to regular wear and tear and not necessarily something to worry about, but the more you know about the condition of your home the better you can decide where to spend your resources.
If you are planning to sell your home in the next year, this is especially important. When your buyers have an inspection done, it would be best for the inspection report to contain zero surprises that might affect your transaction.
Don't Underestimate a Fresh Coat of Paint
Sometimes the best updates are the simple ones. Look around the interior and exterior or your home and consider if anything is needing repainting. You may want to repaint because of chipping, peeling, or other signs of wear. It may also be time to repaint simply because the color is outdated or too bold for resale.
Never underestimate the impact a fresh coat of paint can make on the overall appearance of your home.
Add Low Maintenance Landscaping
Low maintenance landscaping is great for you now, and will be a selling point in the future. Focus on water-conserving plants that are native to your area, which will be more likely to thrive than something a bit more high maintenance that hails from a different location.
Install a Money-Saving Luxury: a Water Filtration System
This somewhat invisible improvement is a luxury that you might end up loving more than you expected. A water filtration system will ultimately eliminate your need to buy bottled water, allowing you to be kinder to the planet while increasing the desirability of your home for potential buyers and making it more convenient for you in the meantime.
Increase Natural Light
Rooms that have minimal natural light can often appear smaller than they are, and are generally less inviting. Look for ways to increase sources of natural light in your home by making changes to window coverings, like swapping out heavy drapes or blinds for light filtering curtains or crisp white plantation shutters. Also pay attention to any overgrown shrubs or trees that are blocking light from entering the home.
You may also have space in the home to install a skylight or solar tube, both of which van funnel sunlight in from above to make a space more bright.
Replace Fixtures and Appliances with Energy Efficient Updates
If you plan to update lighting fixtures or appliances, make sure you prioritize energy efficient options when you choose the replacement. Not only are these better for the environment, but they are also better for your wallet and a big selling point if you put your home on the market.
Want to learn more about preparing your home to put its best foot forward? We can help! Contact us any time.