Is a New Build or an Existing Home the Better Fit for You?
Posted by RE/MAX HORSESHOE BAY Resort Sales Co. on Thursday, September 28, 2023 at 9:00:13 PM
By RE/MAX HORSESHOE BAY Resort Sales Co. / September 28, 2023
Comment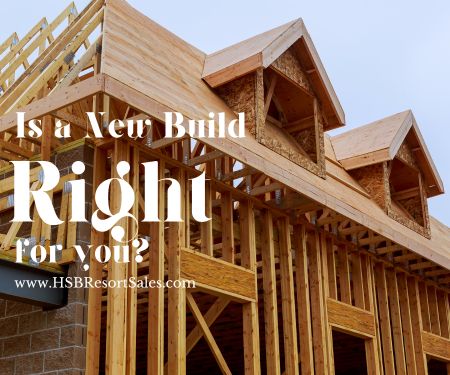 Texas Hill Country is one of the best places to live, vacation, invest, and retire. If you're considering investing in real estate in this beautiful region, one of the first decisions you'll face is whether to buy a new build home or an existing one. There are beautiful lake houses with loads of charm, brand new luxury homes, and more, giving you a wide array of choices in the same area.
Each option has its advantages and considerations, and your choice will depend on your priorities, lifestyle, and preferences. In this post, we explore the factors that can help you decide between a new build and an existing home in Texas Hill Country. For more information about homes for sale in Texas Hill Country, remember to contact us any time.
New Build Homes
As Texas Hill Country has continued to grow and develop, the demand for housing remains high. In response, many beautiful new home communities are popping up and presenting homebuyers with the opportunity to purchase a semi-custom new build.
One of the most significant advantages of new build homes is the ability to customize and personalize the space to your liking. You can work with the builder to select the floor plan, finishes, colors, and design elements that suit your taste.
There are also a variety of benefits in addition to the customization, including:
New build homes often come equipped with the latest energy-efficient appliances, advanced technology, and modern design features. These amenities can enhance your comfort and convenience.
New homes typically come with warranties that cover construction defects and structural issues for a certain period. Additionally, new builds require less immediate maintenance compared to older homes, reducing the need for repairs. If you are a retiree or are looking for a part-time or vacation home, this low-maintenance feature might be particularly beneficial.
Many new homes are designed with energy efficiency in mind, featuring improved insulation, energy-efficient windows, and HVAC systems. This can result in lower utility bills and reduced environmental impact.
You can confidently expect that your new home is built correctly.

New build homes are constructed in compliance with current building codes and safety standards, providing peace of mind regarding structural integrity.
A new construction home in Texas Hill Country is not for everyone. Here are a few of the potential drawbacks that may mean it's not the right choice for you:
New build homes often come at a premium compared to existing homes in the same area. It's essential to have a clear budget and consider all costs, including customization expenses. The cost of the home itself may be comparable to existing homes, but it's easy to go over budget as you select interior finishes, choose your landscape design, or buy the appliances and window coverings you need.

The timeline associated with new builds is always tentative and dependent on many factors, like supply chain, weather, permitting, and staffing.

Construction of a new build home can take several months to complete, meaning you might need to wait before moving in. Delays due to weather or unforeseen circumstances often occur, so you will need to be flexible with your move-in date.

A new build home will be located in a less mature community. Consider whether you will prefer a neighborhood that features large shade trees, an established community, and homes with charm and character.
Existing Homes
Buying an existing home in Texas Hill Country comes with its own perks. Consider some of these advantages as you decide if it's right for you:
Existing homes often have unique architectural features, historical significance, and a sense of character that can be appealing to those who appreciate traditional craftsmanship.

Older neighborhoods in Texas Hill Country often showcase mature landscaping, tree-lined streets, and a sense of community that can be challenging to replicate in new developments.

Buyers will likely be able to move in to an existing home within a short escrow period.

You can move into an existing home much sooner than a new build because it's already constructed and ready for occupancy.

In many cases, an existing home can be the more budget-friendly option.

Existing homes tend to be more budget-friendly than new builds in terms of the initial purchase price. You may also find opportunities to negotiate on price.
Some of the potential drawbacks of buying an existing home are:
Older homes may require more maintenance and renovations, which can add to the overall cost of homeownership. It's essential to budget for potential updates.

Buying an existing home usually means less opportunity to customize it.

While you can make changes to an existing home, the scope of customization may be more limited compared to a new build. Major structural alterations can be costly and complex.

It can be more challenging to assess the condition of an older home.

It's crucial to conduct a thorough inspection of an existing home to uncover any potential issues or needed repairs. This process is essential for ensuring your investment is sound, and even so it is important to remember that issues with the home may surprise you more quickly than in a new build.
Whatever type of home you decide is right for you, we can help you find it. Ready to begin looking for homes for sale in Texas Hill Country? Contact us any time.