Is Now the Right Time to Buy a Home for Retirement in Texas Hill Country?
Posted by RE/MAX HORSESHOE BAY Resort Sales Co. on Wednesday, December 21, 2022 at 3:19:12 PM
By RE/MAX HORSESHOE BAY Resort Sales Co. / December 21, 2022
Comment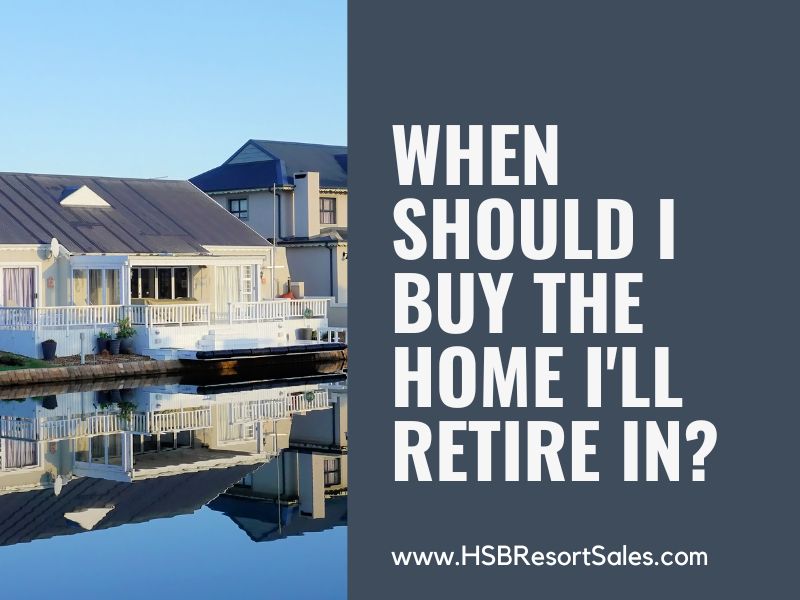 For many people nearing retirement age, selling their home and buying one that will better fit their retirement plans is one of the major tasks on their list. Whether it includes relocating, downsizing, finding a single story home, opting for something with less maintenance, or simply choosing a different house that will meet your unique retirement plans, deciding when to make this move can be a challenge.
Looking for homes for sale near Horseshoe Bay that will be perfect for your retirement years? We would love to help you find your ideal property. Contact us any time to learn more or get started.
Here are a few reasons you may want to consider making the move now, rather than waiting.
How long have you lived in your current home?
As you gather the information you need to make the right decision for your unique scenario, consider how long you have lived in your current home. Chances are, if you moved in years, or even decades, ago, you have built up a substantial amount of equity. Find out how much your home is worth to help you understand just how much you can expect to profit from the sale of your home.
Even though interest rates are up, home prices are remaining stable. Many sellers are pleasantly surprised to realize just how much they can expect to earn from the sale of their home. You may be more able to fund a move to a different property from your equity than you realize, so start by finding out how much your current home is worth.
How long will your current home continue to meet your needs?
An essential part of practical retirement planning is anticipating inevitable changes in lifestyle and personal capacity. As you look ahead, you may not be able to fully predict the needs you will have but it is reasonable to expect that you will want you home to provide certain things during your retirement years.
This criteria will vary from person to person, but consider how well your current home meets your needs in the following areas:
Is there a first floor bedroom and bathroom you'd like to move in to if stairs become a challenge for you or your partner?
Are there any hobbies you want to make space for in your home?
Will you be hosting family or friends, and what kind of space will you need to do so?
How much yard maintenance, cleaning, and other upkeep does the home require, and are you prepared to pay someone to manage it if necessary?
Many people find that as they take time to picture their retirement plans and needs, their current home is not going to fit the bill. This thought process will easily translate into a list of must-haves and a wish list to guide you as you shop for your next property.
What are your retirement goals?
Whether it's just up to you, or you have a partner to consider, make a list of your goals for retirement years. Include your hopes for how to spend your time, what you hope to be able to afford, and any other details. This will help guide your decision about the house because you can assess whether selling your current home and using that equity to purchase a retirement home is the right fit for you. Just knowing your plans and getting them on paper will help you decide which home is right for you.
If you're looking for help finding the right home to retire in near Horseshoe Bay or throughout Texas Hill Country, we are here for you. Contact us any time to learn more!