Organize Your Deck or Patio with These Tips
Posted by RE/MAX HORSESHOE BAY Resort Sales Co. on Sunday, April 30, 2023 at 4:29:47 PM
By RE/MAX HORSESHOE BAY Resort Sales Co. / April 30, 2023
Comment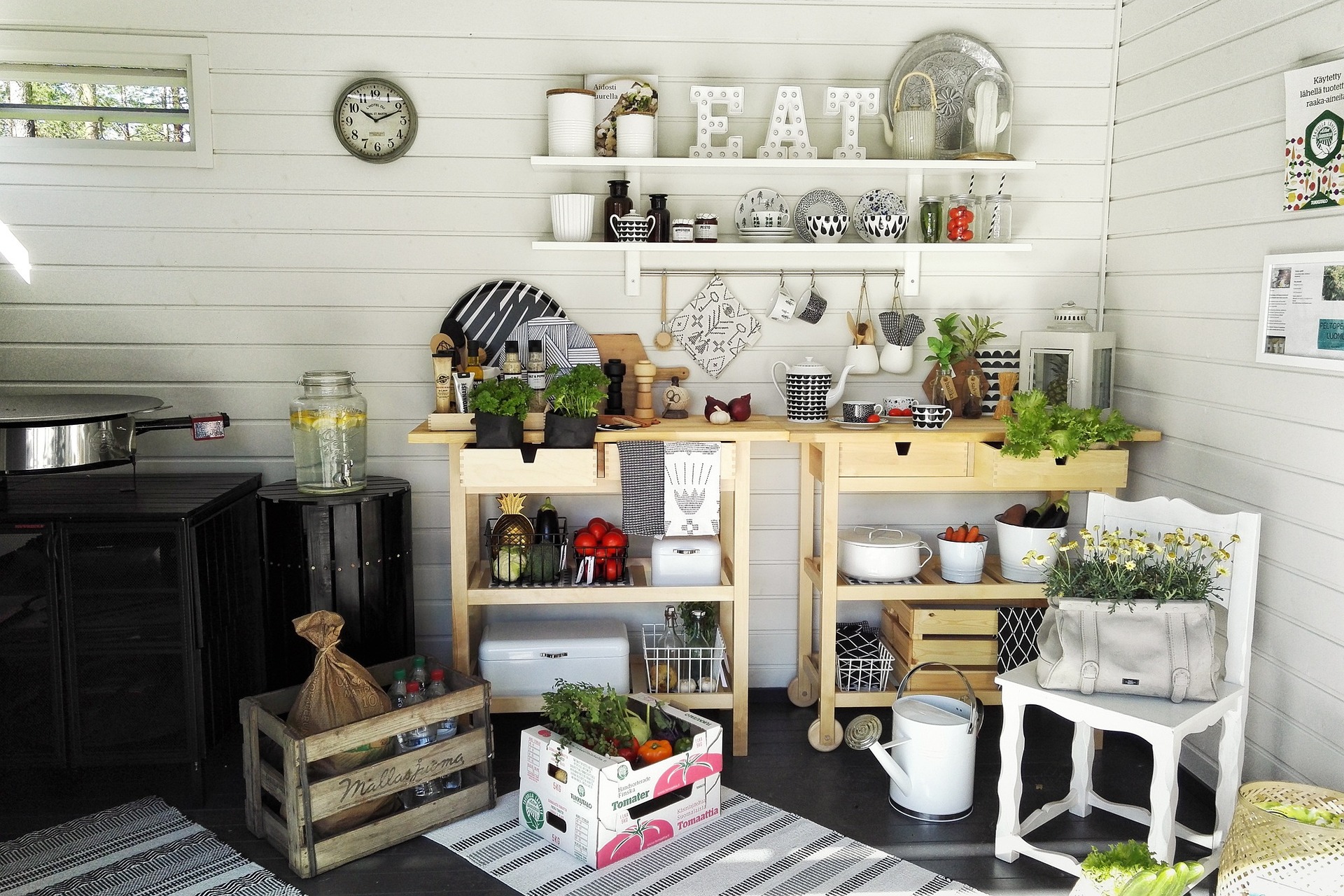 As you look for homes for sale in Texas Hill Country, you will quickly see that outdoor entertaining space is one of the top features. Homeowners and vacationers alike love to take advantage of the beautiful Texas summers, whether you have a waterfront property or something set in the hills.
If you are in search of homes for sale in Texas Hill Country with beautiful outdoor space to enjoy, we can help. Contact us any time!
The key to fully enjoying your deck, patio, or screened in porch? Setting it up to remain organized and easy to use all season long. We have some tips to help.
Outdoor Dishes and Utensils
If you enjoy dining outside, organize your outdoor dishes, utensils, and other supplies so they are always ready to bring out back. A large, sturdy tray with handles make a perfect caddy for these things, stored inside so you're ready to host a backyard barbecue any time.
Keep the tray stocked with shatterproof or disposable dishes, napkins, toothpicks, and barware. You may also want to keep a caddy of s'mores supplies if you have fire pit or campfire area on the property. This way all you have to do is grab the condiments from the fridge and you are ready for dinner.
Narrow Shelving
A narrow shelving unit by the door can be the perfect catch all spot to keep things organized. Coordinating baskets and cubbies can store sunscreen, kids' toys, sandals, and any other miscellaneous items you want to keep tidy.
Blankets
Many nights are warm enough not to need them, but it's always nice to have a stash of outdoor blankets on hand. These can be stored in a watertight basket on the porch or deck so they are ready any time to keep the party going if the temperatures drop.
Bug Off
Texas Hill Country is a great place to live or vacation; unfortunately, the mosquitos agree. Keep a good stock of bug spray on hand, and consider adding bug repellant bracelets, diffusers, or citronella candles as well to keep everyone comfortable. If you live on the water, this should be a particular priority.
Multi-Functional Seating
As you shop for patio furniture, look for multi-functional pieces that can provide storage in addition to seating. Under a bench is the perfect place to store lake toys, outdoor towels, bug spray, and other outdoor necessities.
You can also look for tables that have insulated storage compartments so they can double as a drink cooler. Creative furniture solutions will dramatically increase the convenience and functionality of your outdoor space.
Weatherproof Furniture for Creative Solutions
If you are looking for a beautiful and creative furniture piece to add some design interest, consider weatherproofing an antique or unique piece like an armoire. This can become a great place to showcase potted plants or transform into an outdoor bar, all while bringing new life to an older piece of furniture.
Ready to begin searching for your dream home in Texas Hill Country? Contact us any time.