Prepare your Home for Inspection Before Selling in 2023
Posted by RE/MAX HORSESHOE BAY Resort Sales Co. on Friday, May 26, 2023 at 3:29:50 PM
By RE/MAX HORSESHOE BAY Resort Sales Co. / May 26, 2023
Comment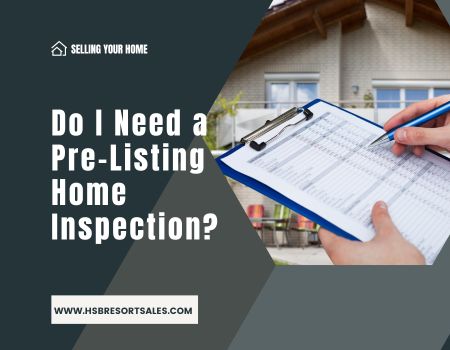 As you prepare to sell your home, you will likely take the time to clean, stage and boost curb appeal. During the preparation process, don't forget to get the home ready for the home inspection. Those systems and features that the buyer will not see during a showing will make a major impact during the escrow process, and present the potential for a delayed timeline or a last minute expense.
One of the keys to a successful home sale is working with trusted professionals. If you are preparing to sell your home in Texas Hill Country, contact us any time to learn more about how we can help.
Avoid unpleasant surprises after accepting an offer by preparing your home for inspection with these tips.
What does a home inspection cover?
Before closing on the home, your buyers will hire a licensed home inspector to review the condition of the home. This home inspection is a comprehensive evaluation of the following systems, including:
HVAC
Plumbing
Electrical
Structural
Appliances
And more
To prepare your home for inspection, make note of anything you expect the inspector would find. You can choose to either repair or replace what needs it, or simply disclose this information and allow the purchase price to reflect it.
Not sure what needs to be taken care of in your home? You might want to schedule a pre-listing inspection.
What is a pre-listing inspection?
A pre-listing inspection is just what it sounds like. The seller can hire a home inspector to conduct a thorough evaluation of the condition of the home and make notes about anything that may need to be replaced or repaired.
This is a better way to find out about anything that is not up to code, a system that is about to fail, or any other issue that your buyers will either want resolved. In some cases, an unexpected issue revealed during the buyer's inspection will cause the sale to fall through entirely, and even in the best case scenario you will have to lower your price, offer a credit, or pay for a last minute repair.
Benefits of a Pre-Listing Inspection
The pre-listing inspection will give you a heads-up about what might need to be done. This can provide you enough context to determine whether you are financially ready to sell the home, deciding on the ideal timeline for any work that needs to be done in order to sell the home for top dollar. If you are not flexible with your timeline, the pre-listing inspection can help you price your home more accurately.
Another benefit of the pre-listing inspection is being able to market your property as a home that has recently been inspected. A pre-listing inspection will provide potential buyers with confidence to move forward with buying your home. This is particularly true if your home is more than 15 years old and the buyers expect that some things will need to be addressed in it.
Preparing for a Pre-Listing Inspection
Before your pre-listing inspection, prepare for an efficient process by doing the following:
Declutter to make it easy to access anywhere in the home
Deep clean the entire home
Clear gutters and clean up the exterior of the home
Clear access points to anything the inspector will need to see, like the attic, crawlspace, electrical panel, and basement
Make any small repairs necessary, like replacing lightbulbs, tightening hardware, recalling tubs, replacing batteries in smoke detectors and remotes, and replacing broken tiles
Ready to learn more about selling your home in Texas Hill Country? Contact us any time.