Reasons You May Not Want to Downsize for Retirement in Texas Hill Country
Posted by RE/MAX HORSESHOE BAY Resort Sales Co. on Friday, September 8, 2023 at 7:21:55 PM
By RE/MAX HORSESHOE BAY Resort Sales Co. / September 8, 2023
Comment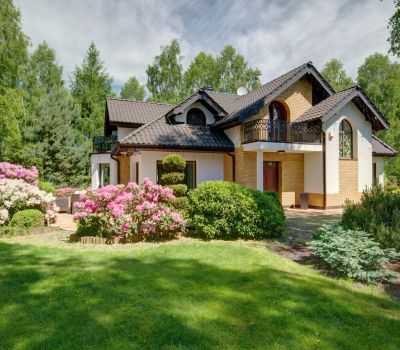 There are plenty of reasons people choose to downsize when they retire. Perhaps it is the best financial decision, or the smaller home sounds appealing because of the smaller to-do list. However, downsizing is not the right fit for all retirees.
Sometimes bigger really is better, and nobody knows that like Texans. If you're looking for your ideal home to retire in, consider these reasons that downsizing might not be the right fit for you.
1. Your retirement plans include hosting lots of family and friends
When you picture your retirement years, do you hope to be the one hosting family gatherings, holiday celebrations, and dinner parties with friends? If hospitality is going to be a major part of your retirement lifestyle, consider choosing a home with a spacious living area, guest rooms, and a large kitchen.
Even if there are only two of your living in the home most of the time, a larger home can be the perfect choice to make sure your friends and family know they are welcome and can comfortably stay a while.
2. Your hobbies and interests requires plenty of space
If you have been planning for retirement, excitedly anticipating your new lifestyle, you may have some hobbies and interests in mind that will require extra space. In addition to storing the tools and equipment your hobby might require, perhaps you also want a home with rooms to set aside for these hobbies.
An art studio, a workshop, a home fitness studio, or any other of a myriad of options might be part of your dream retirement home.
3. You need extra storage space
Downsizing nearly always requires getting rid of a significant portion of your belongings. Some retirees find this to be a liberating decluttering process, while others are overwhelmed with sadness at the thought.
If you don't want to get rid of things, or have many important belongings to store, a bigger home can allow you to comfortably organize storage systems that work for your personal values.
4. Your retirement plans include welcoming a family member to live with you
For some retirees, empty nesting isn't quite the right phrase. Maybe you have finished raising your kids and they've moved out, but you are now ready to welcome in a parent, grandchild, or other family member.
If you anticipate this being a part of your retirement years, you may want to look for a home that has a second dwelling like a guest house, or just a home with enough space to preserve privacy and comfortably accommodate another adult in the home.
5. Home office space is still a necessity for you
Even in retirement, you may still want to have substantial office space. You might use your home office to continue with consulting work or a side gig, or you may just like having the space to keep your life organized.
Choosing a larger home may allow you to set up a home office that still provides a quiet space to take a call, meet with a colleague, or escape to catch up on something.
6. You want to prioritize mobility and accessibility for aging in place
Aging in place is a top priority for many retirees who are looking for a home. Choosing a home that can accommodate your independence as you age should include many things, including:
Spacious layouts that can accommodate walkers and wheelchairs
Wide hallways and entrances
A private space for a caretaker to stay, if needed
Downsizing can make aging in place particularly challenging because of the potentially crowded layout. You may not be able to find a smaller home that also has wheelchair accessible bathrooms and a suite for an in-home healthcare worker.
7. You are ready to finally buy your dream home
For some retirees, this is the time in their life when they can finally buy their dream home. If you have been saving and investing and have set yourself up for success in your retirement years, enjoy the fruits of your labor and find that dream house on the water or a luxury home on a golf course. There's no rule that says you can't buy a bigger home even after becoming empty nesters.
Ready to begin the search for homes for sale in Texas Hill Country that are right for your retirement plans? We are here to help, so contact us any time.