Restaurants to Try Near Lake LBJ
Posted by RE/MAX HORSESHOE BAY Resort Sales Co. on Wednesday, October 4, 2023 at 11:14:52 PM
By RE/MAX HORSESHOE BAY Resort Sales Co. / October 4, 2023
Comment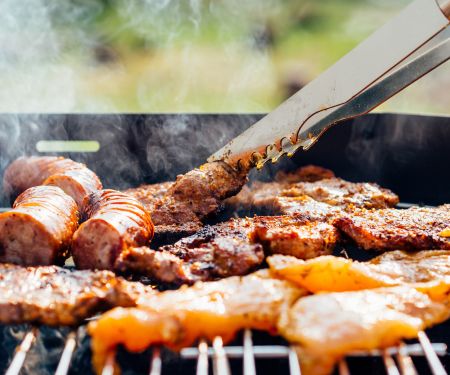 Lake LBJ, located in beautiful Texas Hill Country, is a popular destination for boating, fishing, and water sports. While the lake itself doesn't have a dense concentration of restaurants directly on its shores, you can find dining options in the nearby towns and communities that surround the lake.
Many people love living around Lake LBJ because of the scenic beauty, charming homes for sale, and peaceful lifestyle it offers. If you would like to learn more about homes for sale near Lake LBJ, contact us any time. Whether you are looking for a lakefront vacation home, a place to retire, or anything else, we are ready to help you find it.
Looking for a great place to eat out near the lake? Check out some of these local favorites.
Lake LBJ
There are only a few dining options in Lake LBJ, but that's part of the charm of this peaceful lakeside community.
The Grill at Lake LBJ Resort & Marina is one of your best options. This resort offers dining options right on the shores of Lake LBJ. The Grill serves a variety of dishes, from burgers to seafood, and offers a relaxed lakeside atmosphere. It's perfect for a satisfying meal if you don't want to leave town.
One of the joys of Lake LBJ is the ability to pack a picnic or fire up a barbecue on the shores. Many visitors and residents enjoy dining on their boats or at the water's edge, taking in the sunset over the lake.
Horseshoe Bay and Marble Falls
The drive from Lake LBJ to Horseshoe Bay is only about 12 minutes, and it's only another 10 to Marble Falls. You will find plenty of dining choices in the area, like these:
Waterfront Bar & Grill: Located in Horseshoe Bay, this restaurant offers scenic lake views and a menu featuring seafood, steaks, and cocktails.
Bay View Restaurant and Bar: Situated in Horseshoe Bay, this lakeside restaurant offers a diverse menu with an innovative yet welcoming array of choices. It's known for its outdoor patio and live music.
Piaza Italian Street Food: Located in Marble Falls, this casual Italian restaurant serves pizza, pasta, and sandwiches. It's a great spot for a relaxed meal.
Blue Bonnet Cafe: Also in Marble Falls, this iconic diner is famous for its pies and classic American comfort food. It's a popular stop for breakfast and lunch, and has been since it opened in 1929.
Kingsland and Burnet
About 25 and 35 minutes from Lake LBJ, respectively, Kingsland and Burnet are both worth the brief drive to enjoy some of the great restaurants in the area. Here are a few to add to your list:
Hooper's: Formerly known as Grand Central Cafe, this Kingsland cafe serves breakfast, lunch, and dinner with a menu that includes burgers, salads, and Tex-Mex dishes. Fun fact: it was featured in the 1974 set of Texas Chainsaw Massacre.
Russo's Texitally Cafe: Another option in Kingsland, this restaurant offers a mix of Tex-Mex and Italian cuisine, including pizza, pasta, and tacos.
Spyke's Bar-B-Que: Located in Burnet, this BBQ joint is known for its smoked meats, including brisket, ribs, and sausage.
Cottonwood Shores
If you're up for the quick 18 minute drive from Lake LBJ to Cottonwood Shores, check out Pat's BBQ. This small barbecue joint in Cottonwood Shores offers traditional Texas barbecue with a variety of smoked meats and classic sides.
To learn more about investing in real estate near Lake LBJ, contact us any time.