Staging Tips from Experts to Help You Sell Your Home
Posted by RE/MAX HORSESHOE BAY Resort Sales Co. on Wednesday, January 25, 2023 at 5:49:59 PM
By RE/MAX HORSESHOE BAY Resort Sales Co. / January 25, 2023
Comment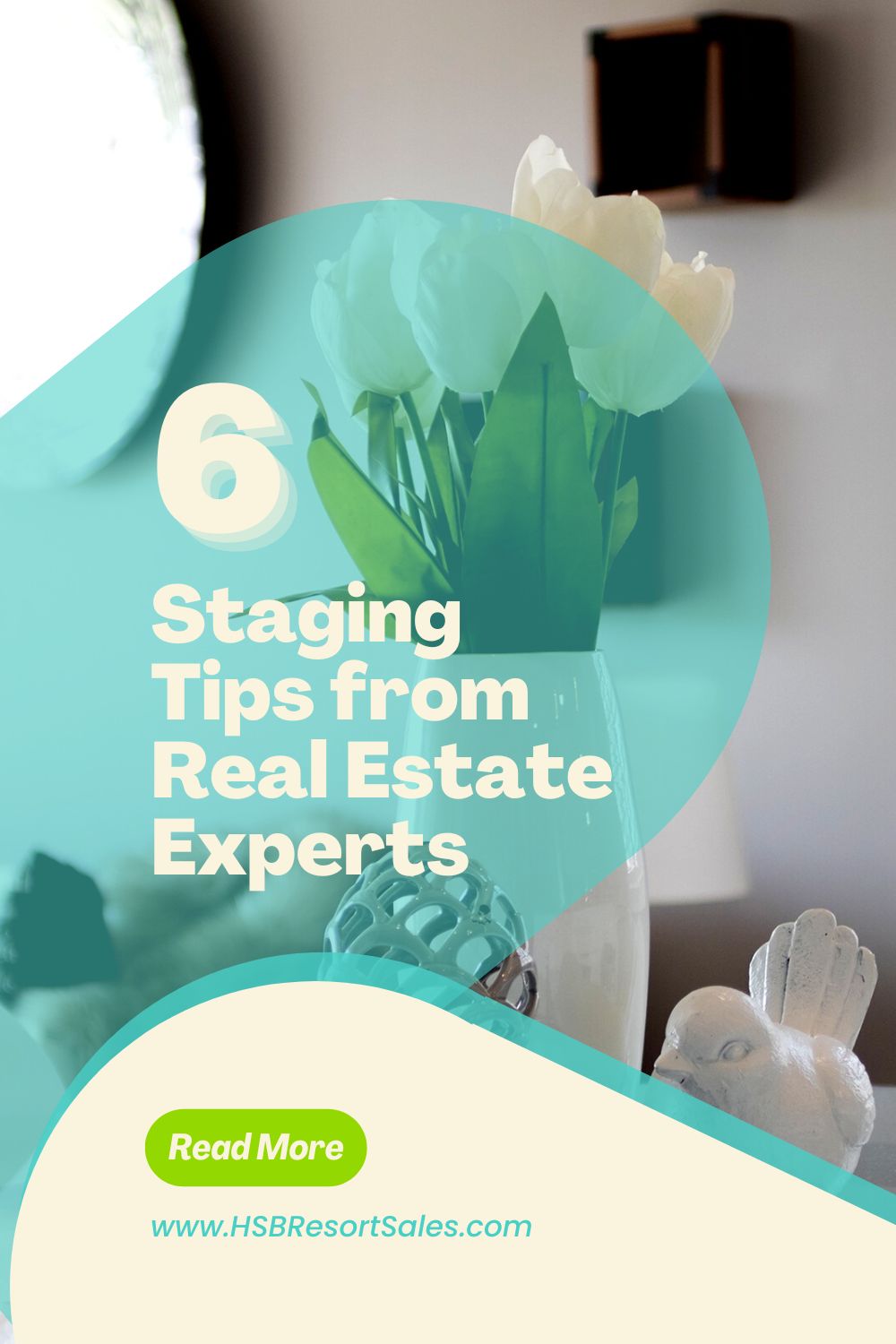 You have probably already heard about the importance of staging your home before selling. This is one of the best ways to attract your ideal buyer, allowing your home to stand out in photos and online listings and help potential buyers see themselves loving the space.
A successful home selling experience is a multifaceted process, and we are ready to guide you every step of the way. Contact us any time to learn more about what your home in Texas Hill Country is worth, local market conditions, or anything else you would like to know about selling your home this year.
If you are not sure where to start with staging, but would like to try doing it yourself rather than hiring a staging professional, check out these expert tips on staging your home.
1. Pay attention to curb appeal
While screen appeal (the way your home photographs for online listings) has become just as important as curb appeal, it remains important to give the exterior of your home some TLC before listing.
Make sure the front yard is well maintained, and stage the entryway with a fresh welcome mat, potted plants, and a decluttered sitting area on the porch. Pay careful attention to any part of your front yard that may be damaged or dirty:
Power wash all sidewalks, driveways, and porches or patios
Address any loose house numbers, mailboxes, or hardware that needs some tightening
Weed all garden beds and lawn areas
2. Replace personal items and decor
When a potential buyer walks through your home, they want to be able to envision themselves in it. While your personalized decor might be lovely, it won't help your buyer do this.
Depersonalize the home by replacing family photos or other items that are unique to you with decor that appeals to a wider audience. Another step in depersonalizing the home is removing personal items including:
Toiletries on bathroom counters or shower shelves
Mail and stacks of paper
Pet toys or food and water bowls
Calendars and to-do lists
Imagine making the space feel more like a hotel or vacation rental than your personal home; anything that would seem out of place when you check in for a vacation should be hidden out of sight.
3. Remove rugs
Rugs can be a great way to pull a room together and make it feel cozy, but they are not ideal when staging. Remove area rugs to avoid tripping hazards for potential buyers, as well as making all the rooms feel larger.
4. Decorate with mirrors
Mirrors are one of the best ways to add decor that is not personalized, while making the home feel brighter and larger. Hang mirrors in place of family portraits or add a statement floor length mirror in a room that is not furnished.
5. Declutter the entire home
A cluttered home will be unattractive to most buyers, and may give the appearance of a property that has not been well maintained. Get a head start on your packing and moving process by ruthlessly decluttering the space before you list the home.
Remember, the things that someone else might consider clutter are not necessarily "junk" or "mess," but they still may be unappealing to buyers. Consider these common sources of clutter that should be removed before showings:
Displays of personal collections
Garden or lawn decor
Children's toys
Cooking utensils left on a kitchen counter
Mail or papers on a desk
Office supplies left out in cups or caddies
6. Replace your air filters
Staging should take into consideration all 5 senses. Make your home as fresh and odorless as possible by replacing air filters. Even if you don't notice any unpleasant aromas in the home, fresh and clean air will go a long way to making the home feel welcoming to buyers.
Ready to learn more about selling your home in Texas Hill Country? Contact us any time.