The Guest Room No One Wants to Leave
Posted by RE/MAX HORSESHOE BAY Resort Sales Co. on Thursday, July 21, 2022 at 9:50 PM
By RE/MAX HORSESHOE BAY Resort Sales Co. / July 21, 2022
Comment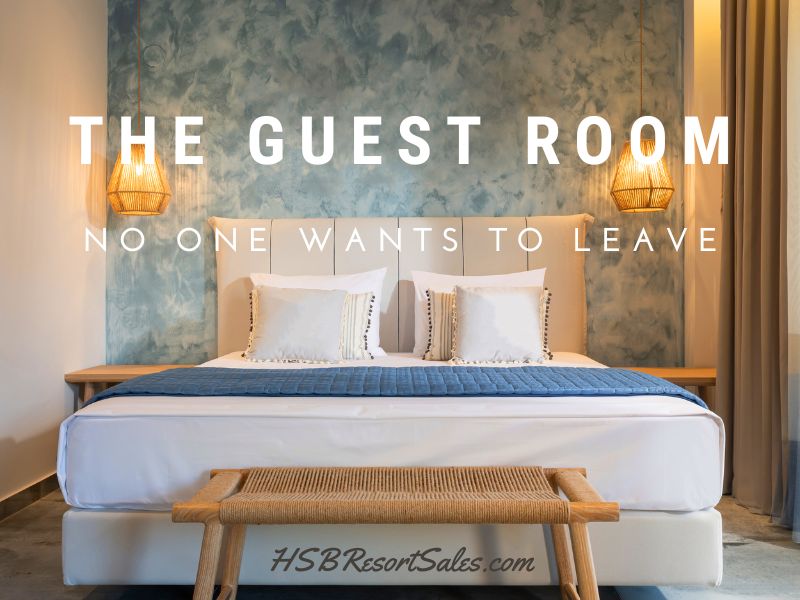 When you live in a beautiful place with plenty to do like Lake LBJ or Horseshoe Bay Resort, you can expect many friends and family members to be ready to visit.
Every host wants to have the kind of guest room that makes their guests right at home. To put together a guest room no one will want to leave, check out our tips.
1. Have a comfy bed
If you can only make one major change to your guest room, start with the bed. Chances are your guests will be in the room mostly for sleep, so having a bed that is both comfortable and somewhat customizable to personal preference is key.
Choose a matress that is firm, but still comfortable. Many people like memory foam mattresses that will work for a variety of sleepers.
Splurge a little on bedding and pillows if you can. A luxury pillow and high end bed linens go a long way toward a good night's sleep when you are traveling.
2. Leave some open drawer or closet space
Many people choose to use their guest rooms as extra storage space. This is okay, but make sure to leave some space for your guests to unpack if they would like to. Some empty closet space with hangers and a couple of empty drawers are a great way to do this.
3. Provide a place to sit
If there is space, add a chair or two in a cozy sitting area. Your guests will appreciate having a place to sit that isn't a part of the main house to take a phone call, read a book before bed, or put on shoes. Even if you cannot squeeze in a big armchair, a petite chair will go a long way toward making a welcoming guest room.
4. Let your guests decide on lighting
Everyone has a different preference for lighting, especially while sleeping. Provide some customization for your guests by offering a variety of lighting scenarios: a double layer of window coverings with a light filtering layer and a blackout layer will allow your guest to decide if they want a pitch black room for sleep or prefer to wake up with the sun. Dimmable overhead lighting or lamps will allow your guests to have a gentle evening light while getting into bed.
5. Provide often forgotten essentials
To take a page out of a hotel's book, leave some often forgotten essentials for your guests, including:
Basic toiletries
Robe
Sunscreen
Hairdryer
6. A little something
For an extra special touch, leave a little welcome basket on the bed for you guests with some fun souvenirs or treats unique to Texas Hill Country. If you know they have a favorite snack or wine, add that to the welcome basket. Anything that says "I'm so glad you're here and I hope you're comfortable" is a hosting win.
7. Add some creature comforts
There are plenty of non-essential items that can be a perfect finishing touch in a guest room. Take your guest room to the next level by leaving out a card with the Wifi information, a variety of blankets to make the bed just the way they prefer, or a phone charging station set up on the nightstand.
8. Take design risks
Because a guest room is a temporary home for whoever is in it, this is a great place to make bold design choices. A statement wallpaper or extra fun color palette that may get old in your own bedroom or living room might just be a creative twist that catches the eye in your guest room.
Some fun ways to incorporate a bold design in your guest room include:
Colorful bedding
An accent chair in a fun print or texture
Statement art pieces
Wallpaper or bold paint color choices
Still looking for that perfect home to host your favorite guests in? We can help. We would love to be the team that helps welcome you home in Texas Hill Country, so contact us any time to get started.