The Importance of a Home Inspection
Posted by RE/MAX HORSESHOE BAY Resort Sales Co. on Wednesday, November 9, 2022 at 5:04:22 PM
By RE/MAX HORSESHOE BAY Resort Sales Co. / November 9, 2022
Comment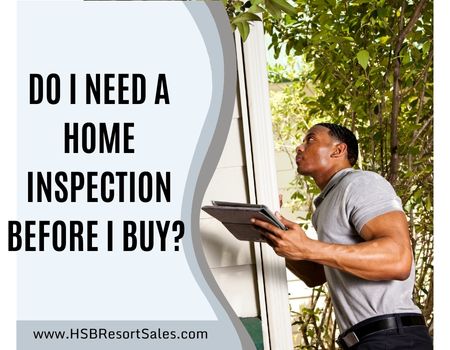 Congratulations! You have found the property you want to buy, you put in an offer, and the sellers accepted; you're in escrow! Now the clsoing process begins, and in many cases this will include a home inspection. While in some cases the buyer can waive the home inspection, we don't recommend that you do; keep reading to learn why.
Looking for homes for sale near Horseshoe Bay or lakefront properties in Texas Hill Country? We are here to help. Contact us any time to learn more.
What does a home inspector do?
Professional home inspectors complete a thorough review of the property, creating a report that will outline for the buyer the condition of the home. It will highlight any repairs that need to be done right away, evidence that previous renovations and home improvement projects were not completed up to code, and the status of major systems in the home.
A home inspector is licensed to review the heating and cooling systems, plumbing, electrical, roofing, and the general conditino of the home.
How much will a home inspection cost?
Home inspection costs will vary based on who you hire, where the property is, and the size of the property. On average, you can expect to pay between $300 and $800. While it is understandable to want to save money where possible during the home buying process, cutting out your home inspection is not recommended. Your lender is likely to require a home inspection in order to close on your mortgage, as it is an essential way to find out whether the property is worth what we think it is.
Even if your lender does not require it or you are buying the home without borrowing money, it is generally a wise decision to pay for a home inspection. The report may end up saving you thousands in the long run, or even indicate to you that this property is not one you'd like to purchase, after all.
What are my options after getting the home inspection report?
After the home inspection is completed, your inspector will write up a home inspection report. This report will detail everything that was discovered in the home, so that you know if something needs to be repaired or replaced.
What should you do if the report indicates a major issue with the property? You have a few options:
If the inspection has revealed a problem that makes you change your mind on buying it in the first place, you are allowed to back out of escrow based on the inspection report.
You can negotiate with the seller for a lower sale price.
You can require the seller to repair the problem before closing on the sale.
You can ask the seller to provide a credit that will fund the repair after you buy the home.
Want to learn more about buying a home in Texas Hill Country? Peace of mind starts with the right team of professionals on your side. Contact us any time to get started.