The Risks of Selling Your Home without a Realtor
Posted by RE/MAX HORSESHOE BAY Resort Sales Co. on Friday, October 20, 2023 at 11:09:57 PM
By RE/MAX HORSESHOE BAY Resort Sales Co. / October 20, 2023
Comment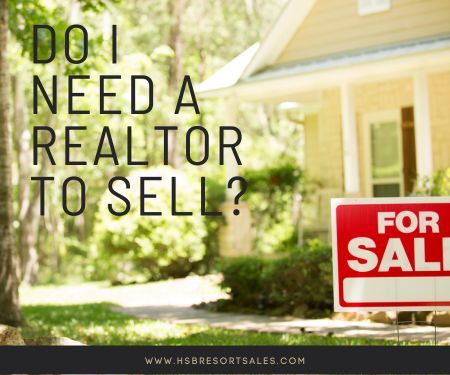 Selling a house without the assistance of a realtor can offer certain advantages, such as potential cost savings on commissions. However, it's crucial to be aware of the potential risks and challenges associated with a For Sale By Owner (FSBO) transaction. Even in a hot seller's market, there are some of the key risks of selling your house without a realtor to keep in mind.
Pricing Your Home Wrong
There are disadvantages to pricing your home wrong for the market, whether you price is too high or too low. A home that is listed too high is likely to sit on the market too long, not attract the ideal buyer, or waste time by not being able to be appraised for the listed price. If you list it too low, you may leave potential buyers assuming if something is wrong with the home, or simply leave money on the table.
Determining the right listing price without the guidance of a real estate professional can be challenging, potentially leading to overpricing or underpricing your property. Overpricing can deter potential buyers, while underpricing can result in financial losses. The best way to make sure you price it right is with the guidance of a real estate team that is actively involved in your local market and has up to date expertise.
Limited Market Exposure
Without the resources and networks available to real estate agents, you might have limited exposure to potential buyers, which can lead to a prolonged selling process or difficulty in finding the right buyer for your property.
Marketing your home well is essential to a successful sale, and will take a significant investment of time and effort without a team of professionals to handle it with you. Creating an effective marketing strategy and presenting your property in the best possible light requires specific skills and resources. Without professional guidance, it's easy to neglect to showcase the unique selling points of your home, leading to decreased interest from potential buyers.
Legal Risks
Real estate transactions involve complex legal and contractual obligations. Without professional guidance, you might be at risk of making legal errors or overlooking crucial contract details, leading to potential disputes or financial liabilities.
Disadvantages in Negotiation
Handling negotiations directly with buyers can be complex and emotionally charged, especially when dealing with offers, counteroffers, and contract terms. A realtor's experience and expertise in negotiation can help you secure a favorable deal while navigating potential conflicts.
Lack of Expert Guidance and Resources
We have access to a wide range of resources, including professional networks, marketing tools, and industry knowledge that can facilitate a smooth and successful sale. Selling without a realtor may limit your access to these resources, potentially hindering your ability to reach a broad pool of qualified buyers.
An experienced pro can provide valuable insights and objective advice based on their market knowledge and experience. Selling without a realtor means missing out on expert guidance that can help you make informed decisions and navigate potential challenges throughout the selling process.
While selling your house without a realtor is feasible, it's essential to thoroughly assess your comfort level with managing the complexities of the selling process independently. Selling a house involves various tasks, including marketing, showings, paperwork, and negotiations. Without professional assistance, you may find yourself dedicating significant time and effort to manage these responsibilities, which can be especially burdensome if you have other personal or professional commitments.
If you're interested in more information about how we can help you successfully sell your home in Texas Hill Country, we're here to help. Contact us any time to learn more.