Trending Home Projects for Spring 2023
Posted by RE/MAX HORSESHOE BAY Resort Sales Co. on Wednesday, May 17, 2023 at 8:02:15 PM
By RE/MAX HORSESHOE BAY Resort Sales Co. / May 17, 2023
Comment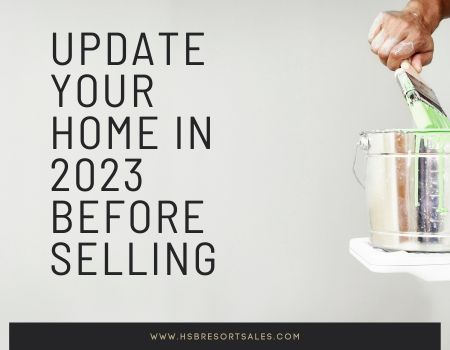 Looking for a way to update your home? Check out this list of trending home improvement projects for Spring 2023.
If you are looking for ways to improve your home before selling, we can help take a look at your property, estimate its market value, and provide tips for how to prepare it for a successful sale. To learn more about selling your home in Texas Hill Country, contact us any time.
Deck or Porch Addition
Buyers in today's market are looking for outdoor living space to enjoy. One of the top home improvement trends right now is the addition of a deck or porch. A screened porch can be a great way to increase the value of your home, providing a comfortable space that is free from mosquitos while still enjoying the fresh air. A deck provides a beautiful architectural aesthetic to the outdoor space and expands your entertaining area to accommodate a larger party.
Updated Flooring
New flooring is another top trend for home improvement, and one of the top home features buyers are looking for in 2023. Choose a durable flooring like luxury vinyl plank or tile in a timeless design for the best results. These will appeal to a wide range of buyers, whether you choose to sell now or years down the road.
New Appliances
If your appliances could use some updating, consider replacing them before listing your home. Choose kitchen appliances that match each other, ideally selecting a suite so they have the same finish and provide a seamless look. Updated appliances will be an attractive feature that can make your home stand out from the competition.
Bathroom Remodel
Bathrooms have a way of showing the age of the home, bearing the brunt of the wear and tear over the years. Take a look at the bathrooms in your home and consider whether they might benefit from some simple renovation or a full-on remodel.
Even a minor renovation that involves updating the lighting and hardware can go a long way toward providing a fresh look and the feel of a new bathroom.
Updated Lighting
New lighting can go a long way toward updating the entire atmosphere of the home. Consider replacing outdated lighting to increase the value of your home before selling it. While you may have gotten used to the look of your current lighting, it may be dating your home. By updating the fixtures, you can make a major design impact for a relatively small investment.
New Doors & Windows
Updating doors and windows is a trending home improvement in 2023, adding value to the home by making it look newer and increasing its energy efficiency. Replacing your doors and windows is a home improvement project with a high ROI, as a feature home buyers in 2023 are looking for. Get some quotes and estimates for replacing your windows to determine whether this trending home improvement project will fit your budget.
Ready to learn more about selling your home in Texas Hill Country? Contact us any time to get started.