Unique Opportunities for Sellers in Today's Horseshoe Bay Market
Posted by RE/MAX HORSESHOE BAY Resort Sales Co. on Wednesday, December 14, 2022 at 11:29:38 AM
By RE/MAX HORSESHOE BAY Resort Sales Co. / December 14, 2022
Comment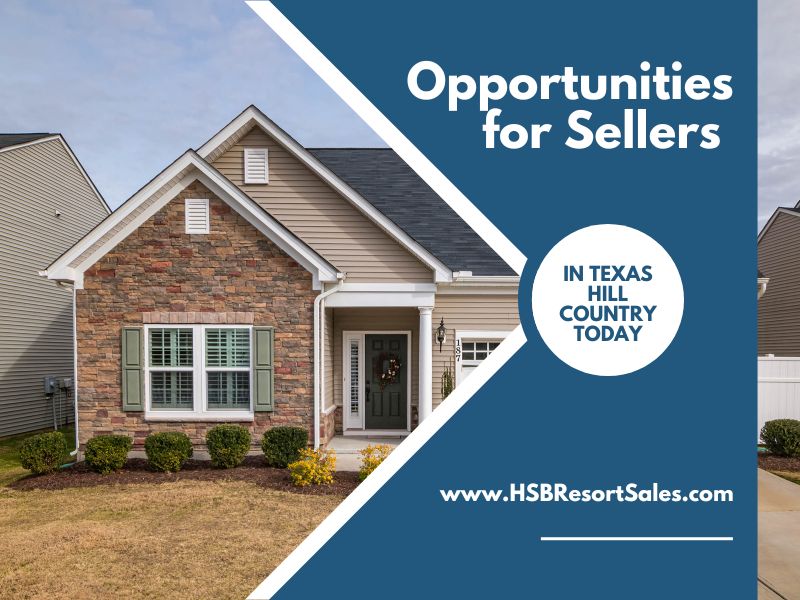 As you have been watching the real estate market in Texas Hill Country the past few years and wondering if you should sell, you may be concerned that you missed your best opportunity. If that sounds like you, then you will want to pay attention to the two unique opportunities created for sellers in today's market.
To find out what your property is worth, or to learn more about selling your home in Texas Hill Country, contact us any time.
For some good news for sellers in today's market, keep reading.
Housing Supply Remains Historically Low
Even with a cooling in the market and the development we are seeing in the area, the housing supply in Texas Hill Country remains low. This means sellers remain in a position of strength that is created by the relationship between supply and demand.
It's true that demand for housing has slowed a bit in comparison to the past two years, but keep in mind that those years were absolutely unprecedented and totally unique. In the context of a more typical market, we are still experiencing high demand for properties that are in short supply.
Nationally, the housing supply remains about 34% below what it was in our pre-pandemic market during 2019. This historically low housing supply is the source of two opportunities for selling your home in Texas Hill Country.
1. Get the price you want while inventory remains low
In many cases, rising interest rates drive the price of real estate down. Because inventory is so historically low, we are not seeing that in the current Texas Hill country real estate market. Instead, prices remain high even as buyers have to pay a bit more to borrow.
This means sellers have a unique opportunity to get the price they want for their homes while inventory is low. You have likely heard stories about crazy bidding wars, cash offers well above asking, and buyers willing to wave all contingencies in the frenzy of the past couple of years. While this frenzy is cooling off, you can still expect to receive strong offers for the full asking price.
To incentivize your ideal buyer, you can even leverage some of the equity you have in your home to make the deal mutually beneficial. If you have significant equity in the home, you can use some of that equity to offer seller concessions like covering some closing costs, buying discount points for your buyer, offering a 2-1 buydown, or offering a credit for new flooring or another renovation the home might need. These all offset the cost for your buyer, but won't take any cash from you upfront. Instead, they will be paid out of the equity in your home at closing.
2. Take advantage of your equity to transition into a new property
Interest rates are rising, but housing prices remain high and continue to slowly increase. This means you likely have substantial equity in your property that you can leverage to get into a new property. If you are outgrowing your current home, are looking to downsize, or are considering moving to a different neighborhood with desirable amenities, your current home likely offers the equity you need to make the dream a reality.
Even if you plan to finance the next property, you will likely be able to offset the increased cost to borrow by putting more money down after your sale.
To learn more about what your home may be worth in today's market, or how to successfully sell your Texas Hill Country property, contact us any time.