Using Home Equity to Offset the Cost of Real Estate in 2023
Posted by RE/MAX HORSESHOE BAY Resort Sales Co. on Saturday, August 12, 2023 at 11:49:44 AM
By RE/MAX HORSESHOE BAY Resort Sales Co. / August 12, 2023
Comment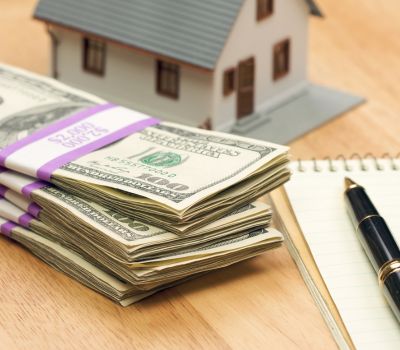 The picturesque landscapes, serene communities, and charming lifestyle of the Texas Hill Country have long attracted individuals and families looking to settle in a region that offers both natural beauty and modern amenities. As the real estate market continues to evolve, many aspiring homeowners are seeking innovative ways to offset the costs of buying a home in this desirable area. One such avenue that holds promise is tapping into home equity – a financial resource that can provide opportunities for a more seamless transition into homeownership.
Understanding Home Equity
Home equity is the difference between the property's current market value and the outstanding balance on any mortgages or loans secured against it. Accumulating home equity over time is a common result of property appreciation and consistent mortgage payments.
Nearly all American homeowners today have a significant amount of home equity, thanks to rapidly increasing property values in recent years and a trend toward home renovation since 2020 that has led to increased resale values.
If you have lived in your home for more than a few years, it is likely that you have a large amount of home equity to work with. This can offset the increased interest rates buyers are concerned about, making investing in real estate in 2023 more affordable than you may have expected.
3 Ways to Leverage Home Equity to Buy Real Estate in 2023
Once you realize you have home equity to use, you need to understand your options for how to leverage it.
Home Equity Loans (HELs) and Home Equity Lines of Credit (HELOCs)
One of the most straightforward ways to use home equity is to take out a home equity loan or line of credit. These financial products allow homeowners to borrow against the equity they've built up in their current property. A HEL provides a lump sum, borrowed from your home equity, while a HELOC functions more like a credit card where different amounts up to a certain sum can be borrowed as needed.
The funds obtained can then be used as a down payment, which can significantly reduce the upfront costs associated with purchasing a new home. Keep in mind that this approach involves taking on additional debt and should be carefully evaluated based on your financial situation. However, if you are looking to purchase a second home in Texas Hill Country, like a waterfront condo or lake house, this can be an ideal way to fund the investment.
Bridge Financing
If you're in the process of selling your existing home while looking to purchase a new one, you can explore bridge financing. This involves obtaining a short-term loan that bridges the gap between the sale of your current property and the purchase of the new one. Once your current home is sold, you can use the proceeds to pay off the bridge loan. This method enables you to secure your new home without waiting for your current property to sell.
Reverse Mortgage
A reverse mortgage can potentially help a person buy a home for retirement through a financial arrangement that allows homeowners to convert a portion of their home equity into cash without selling the property. It's a unique financial tool that can provide additional flexibility for retirees or older individuals looking to secure a home without the burden of monthly mortgage payments.
Many people dream of retiring in Texas Hill Country, and a reverse mortgage can help you work toward that goal. Here's how it works: unlike a traditional mortgage, with a reverse mortgage, the homeowner is not required to make monthly mortgage payments. This can be especially beneficial for retirees on fixed incomes who want to minimize their regular financial obligations.
If a person has substantial home equity in their current property, they can use a reverse mortgage to tap into that equity and use the funds to purchase a new home for retirement. This can provide a way to downsize or relocate without depleting savings or investments. Seniors may choose to move into a more suitable home for retirement, such as a property that is more accessible, has better amenities, or is closer to family and healthcare services.
If you would like to learn more about homes for sale in Texas Hill Country, contact us any time to find out how we can help.