6 Vineyards to Visit Near Horseshoe Bay
Posted by RE/MAX HORSESHOE BAY Resort Sales Co. on Tuesday, May 24, 2022 at 7:10 AM
By RE/MAX HORSESHOE BAY Resort Sales Co. / May 24, 2022
Comment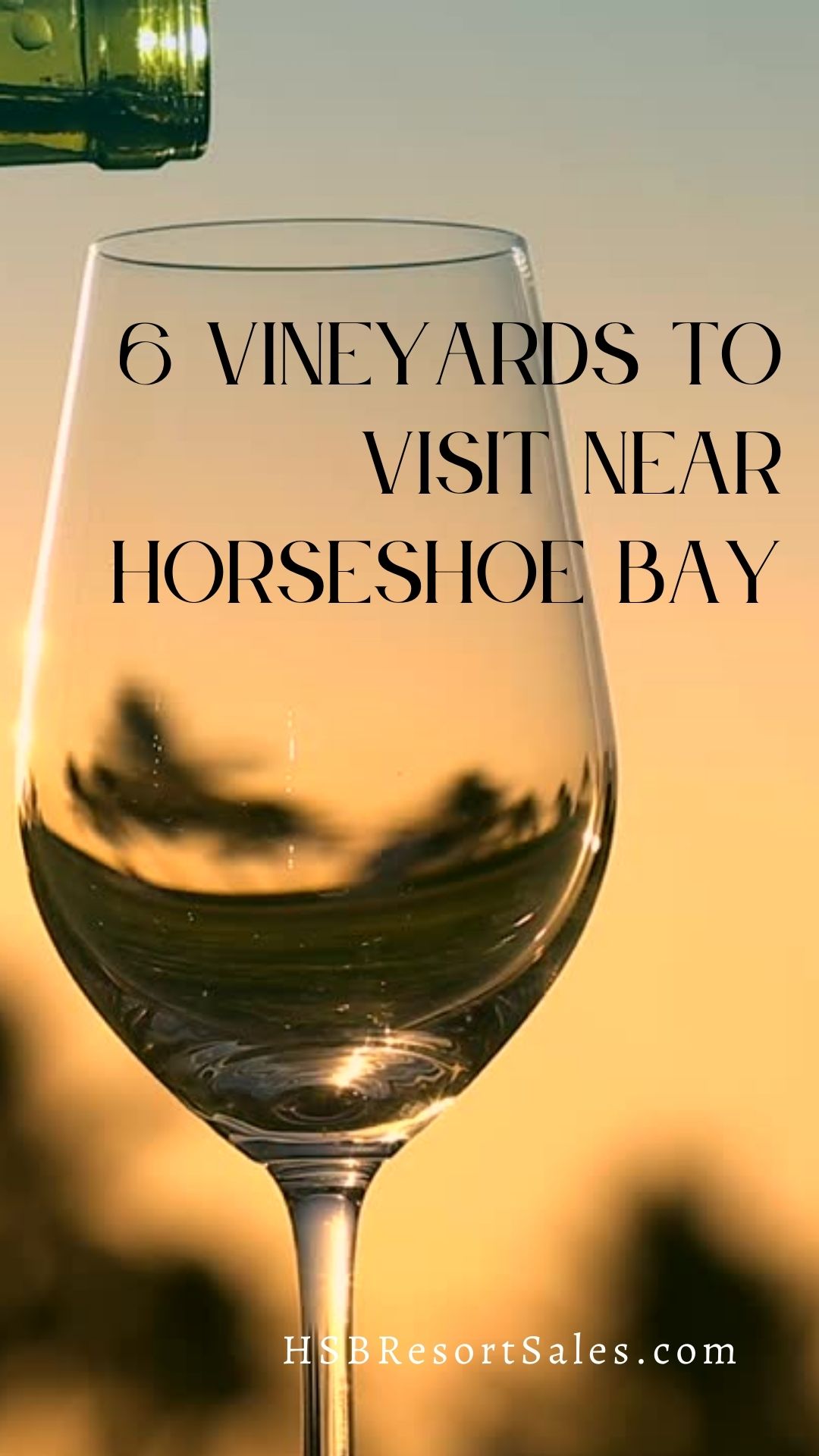 Texas Hill Country is filled with beautiful vineyards. You may not know that Texas is the second-largest wine country region in the nation. Wine Enthusiast even named Texas Hill Country one of the Top 10 Best Wine Travel Destinations of 2014, and it has grown even more in the years since. Horseshoe Bay Resort offers group and private guided tours of Texas Wine Country, including tastings and tours of the beautiful vineyards.
Whether you plan to move to Horseshoe Bay or buy a second home to vacation in, make plans to try all of the nearby vineyards.
Fall Creek Vineyards
Visit the sprawling, 400-acre Fall Creek Vineyards, one of the first in Texas. Their award-winning wines are made from Texas grapes grown at different locations across the state to achieve the perfect combination of flavors. To enjoy a wine tasting, stop by the tasting room any time; it is open seven days a week.
Pedernales Cellars
If Spanish and Rhone-style wines are one of your favorites, you will love Pedernales Cellars. Run by a sixth-generation Texas family, their wines have been sustainably produced in Texas since 1995. They also host special events throughout the year, perfect for an elegant night out. Private tastings are available, as well as tours of their underground cellar and breathtaking grounds.
William Chris Vineyards
Established in 2008, William Chris Vineyards is located in Hye. The vineyard hosts special events with live music on their spacious property, where guests enjoy gourmet food and award-winning wines. Their tasting room is open Monday to Saturday. Book a tasting or join their exclusive social club, where members enjoy access to special events and receive six special release wines each year.
Stone House Vineyards
Situated on a bluff with breathtaking views of Lake Travis, Stone House Vineyards features a beautiful limestone winery on a 7,000-acre vineyard. Enjoy the cooling breeze off the lake during a hot Texas summer day, or spend an afternoon on a self-guided tour of the grounds, or relax and enjoy a wine tasting with a gourmet cheese plate. Stop by the tasting room on Sunday, Monday, Thursday, or Saturday. Many of their wines are award-winning, and the location is picturesque. With such a sprawling property, you may forget where you are all together in this elegant, peaceful escape.
Perrisos Vineyards and Winery
Perrisos Vineyards and Winery is a boutique, family-owned winery in Burnet. The casual setting offers picnic tables and live music, inviting you to grab a glass and stay awhile. With 8 best of class wines and a culture dedicated to offering exceedingly more than you imagine, guests love returning again and again for a special night out.
Spicewood Vineyards
Enjoy a tasting at Spicewood Vineyards, where southern hospitality-infused service makes for an ideal experience. Pets are welcome in their tasting room, where you can order cheese pairings to go with your tasting of their award-winning wine. For a more thorough exploration of the vineyard, book a guided winemaker tour of this family-owned local gem. If you haven't planned ahead to book a tour, you still won't have to miss out. The tasting room is open Wednesday through Sunday each week.
To find out more about living in Horseshoe Bay, contact our office any time. We are ready to be a part of the team that welcomes you home.
When You're Ready, Contact Our Office at Any Time