Why You Should Avoid One Issue Negotiations
Posted by RE/MAX HORSESHOE BAY Resort Sales Co. on Tuesday, January 3, 2023 at 7:27:43 PM
By RE/MAX HORSESHOE BAY Resort Sales Co. / January 3, 2023
Comment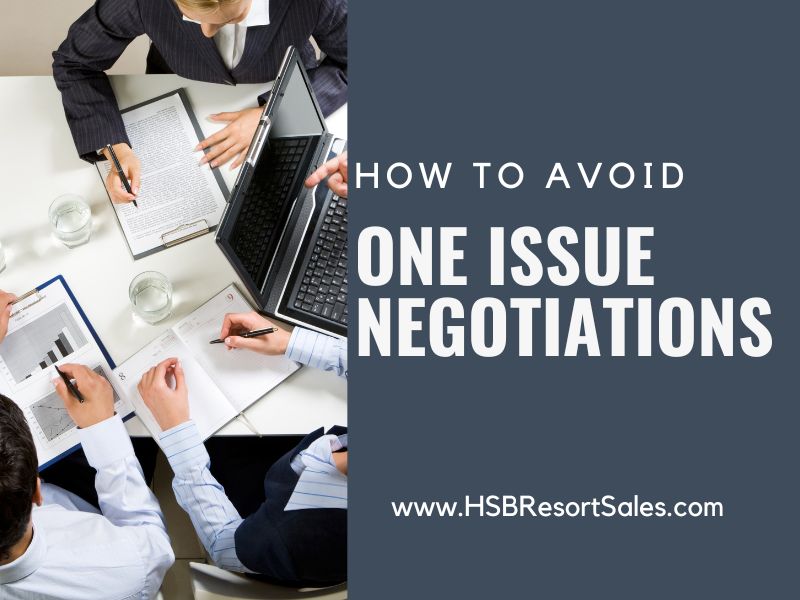 It is tempting to be alarmed or discouraged by doom and gloom real estate headlines that mention how the market is cooling off. However, while interest rates are rising and demand for housing is (slightly) down, buyers can capitalize on this opportunity by negotiating with sellers in ways they could not in the past two years.
If you are planning to buy real estate in Texas Hill Country this year, remember that one issue negotiations are not the best way to go. For more information about a successful experience in the Texas Hill Country real estate market, contact us any time. We are ready to help you find your ideal property.
What is a one issue negotiation?
One issue negotiation produces a win-lose result. In other words, when you negotiate based on a single criteria, the seller is left to either say yes or no. It is almost impossible to arrive at a compromise or solution that leaves both parties feeling happy with the result.
An example of one issue negotiation would be offering lower than the list price. You as the buyer are simply asking the seller to accept less than they would like for the property.
If you are creative in your offer, you can find a way to offer multiple points of negotiation that will allow both buyer and seller to negotiate a deal that is mutually beneficial.
Why should I avoid one issue negotiations?
The problem with one issue negotiations is that they tend to make one party the winner and one the loser. Your seller will be far less likely to simply accept a lower offer than they might be to accept a lower offer in exchange for something else that benefits them (like the opportunity for a rent back period, an ideal timeline, or peace of mind from a buyer with a strong financial position). One issue negotiations pit each party against the other, rather than positioning each party to work together towards a contract that benefits both.
What can I do instead?
So let's say you do not want to pay the list price. If simply offering a lower price isn't the right call because of the market conditions, what can you do instead?
Come up with creative criteria that can create a multiple issue negotiation. For example, let's say you don't want to pay the full asking price because you know you will want to replace the flooring as soon as you move in. Ask for a flooring credit instead of asking for a lower purchase price, allowing the seller to pay for your new flooring from their equity rather than accepting a lower offer. You will still end up with the funds to replace the flooring, but your seller gets to have the price they want.
If the list price of the home is just a touch higher than you would like when you consider your monthly payment, consider asking the seller to cover some of the cost of purchasing discount points. This is another way the seller can leverage their home equity to make the purchase work for you without lowering their purchase price.
Why are buyers in a better position to negotiate now than they were last year?
In nearly every way, buyers are now in a better position to negotiate than they have been in the past two years. In recent years, as buyers benefitted from record low interest rates, the demand for housing was absolutely unprecedented. Sellers were receiving multiple offers within hours of listing their properties, often from investors with cash and a willingness to pay above the appraised value. Typical buyers in this scenario held almost no negotiating power.
As the market cools down and returns to a more balanced state, sellers continue to benefit from higher home prices that have them sitting on huge amounts of home equity. This means sellers can leverage that equity at closing to offset some of the increased costs for buyers, and they are motivated to do so because of changing market conditions.
Are you interested in learning more about whether buying real estate in Texas Hill Country right now is right for you? We can help you find your ideal property, connect you with the right professionals, and be a part of the team that welcomes you home. Contact us any time to learn more.