Hill Country Ranches for Sale Near Horseshoe Bay
Search all Hill Country Ranches and farms in and around Horseshoe Bay Texas - Hill Country Real Estate and Ranches for Sale.
Hill Country Ranches
Texas Hill Country has some of the most beautiful land in the nation, with green rolling hills near to multiple sparkling lakes. It is the ideal location for a sprawling ranch. If you are dreaming of a lifestyle that focuses on natural beauty, set away from the traffic and noise of the city, owning a Texas Hill Country ranch might be perfect for you.
Ranches in Texas Hill Country include smaller properties under 10 acres with modest ranch houses, massive, secluded ranges with hundreds of acres and impressive mansions, and everything in between. The sky is the limit for your Texas Hill Country ranch, whether you plan to own livestock as a business or simply want to own a plot of land away from the city.
Living in Texas Hill Country
Texas Hill Country has been named one of the best places to live in America by many people, and is growing rapidly as more of the nation finds out about this gem. With a thriving job market, outstanding schools, breathtaking natural beauty, and plenty of wide open space, what's not to love about this region?
Though it feels like a rural setting, residents of Hill Country are under an hour from two major cities, situated between Austin and San Antonio. Many people vacation in Hill Country every year because of its convenient location, beautiful lakes, and vacation amenities like dining, tours, and accommodations.
As you scroll through our listings, you will see that Hill Country encompasses a wide array of locations, with 41 counties included. The exact location you prefer will depend on whether you prefer a secluded, rural lifestyle or access to the dining, shopping, lakes, and entertainment of the area. It's hard to go wrong in a place as beautiful as this. If you are unsure of where to look for the perfect ranch, contact us. We would love to help you determine where your ideal location is as you search for your dream property.
If you love water sports and fishing, consider a ranch with close proximity to Horseshoe Bay or one of the beautiful lakes in the area, like Lake LBJ, Lake Marble Falls, Inks Lake, or Lake Buchanan. Each of these lakes are top vacation destinations in Texas, meaning the land surrounding them features excellent restaurants and entertainment.
If possible, we suggest taking a road trip through Hill Country to see for yourself which part of the region is best for you. Don't be surprised if it's hard to choose in this gorgeous part of Texas.
Hill Country Schools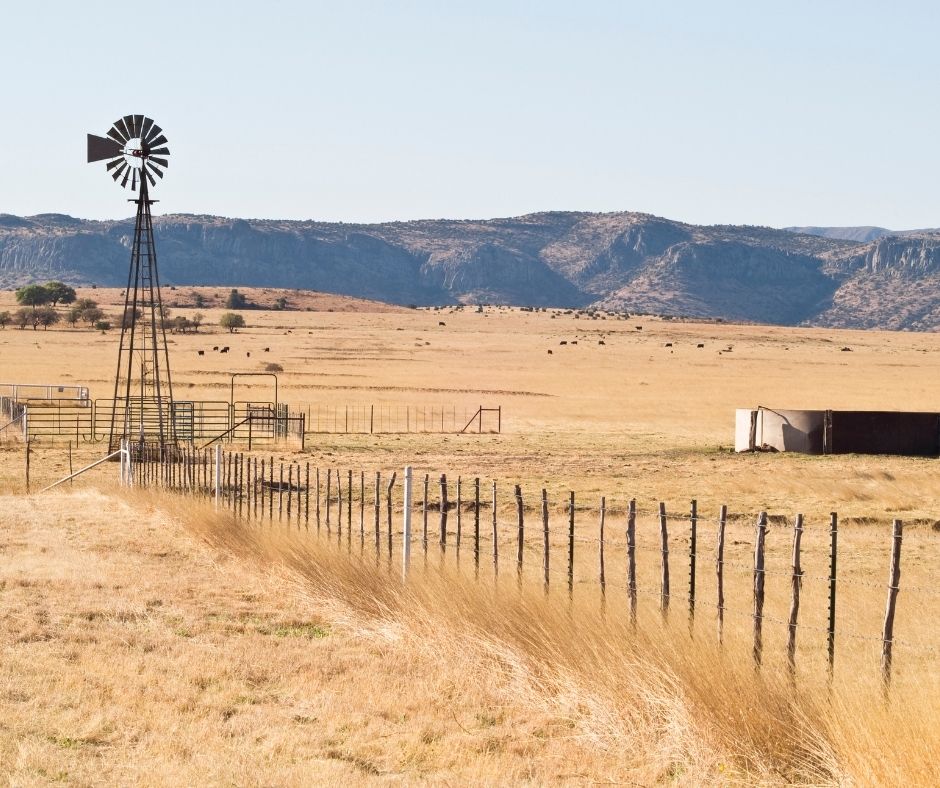 There are many excellent, award-winning schools in Texas Hill Country. Depending on where your ranch is located, your children may attend a school in one of 11 public school districts in the area. You will also find a variety of private schools and higher education choices in the area.
Hill Country Ranches for Sale
It is not uncommon to find Hill Country ranches with hundreds of acres, encompassing wells, canyons, and all kinds of diverse topography. There are also some ranches with under 10 acres available on the market. Prices for Hill Country ranches will range significantly depending on the condition of the land, the presence of fencing, and any structures on the ranch.
Many ranches have gorgeous homes on the property, with classic luxury ranch design aesthetics. There are also some with a more cozy and modest home. To determine what your budget and parameters should be, it's best to work with a qualified real estate team that can help you decide what you really want in this diverse market.
That's where we come in! To find out more about buying a ranch in the Texas Hill Country and specifically in Hill Country Ranch or any Horseshoe Bay real estate, contact us anytime. We would love to help you find your dream property.
Contact Your Horseshoe Bay Agent